today was a big day for us.
sir winston graduated from doggie training school.
i know what you're thinking...
"he ate your bibles (plural) and beloved journal and still can't keep it together around other dogs...how in the heck can he qualify for graduation?"
and you thought public education was bad...
dog training has really gone down the tubes.
seriously though, he dominates in the areas of...
-sitting
-shaking
-laying
-staying
-settling
and last, but certainly not least,
-the very important "leave it"
so they let him graduate after all.
he could barely contain his excitement all morning.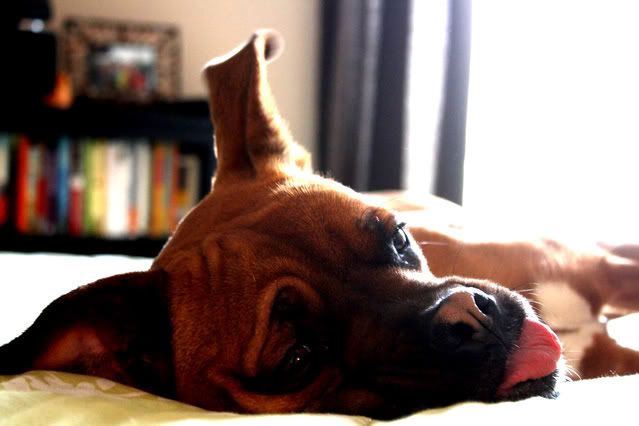 if there was an award for best underbite, he would win, hands down.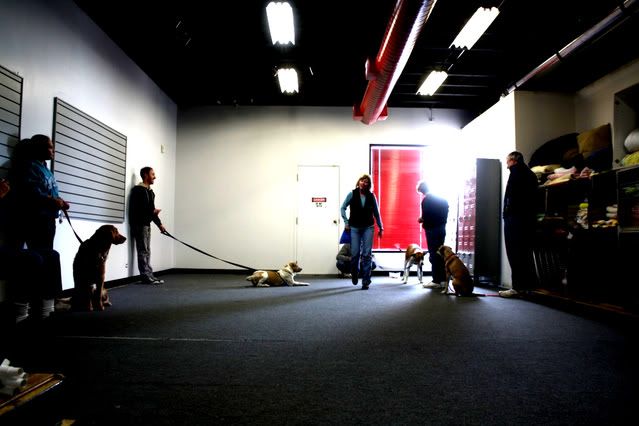 the moment we had been waiting for finally arrived...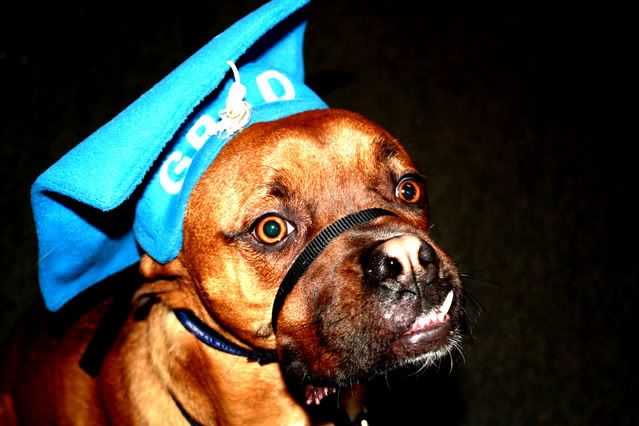 and there he was...as odd looking as ever.
we were so proud.
i was considering putting together a little graduation party of sorts for him.
get some sub sandwiches and tie balloons to our apartment complex sign.
then calley said "i hope more people show up to his graduation party than came to yours."
wow.
thanks calley for reminding me of my epic fail of a college graduation party.
i know i can always count on you to boost my self-esteem.
so...
maybe i should refrain from the party and just let him eat his own poop instead.
that would make him happier anyway.
congrats, sir winston.
shoot for the stars.