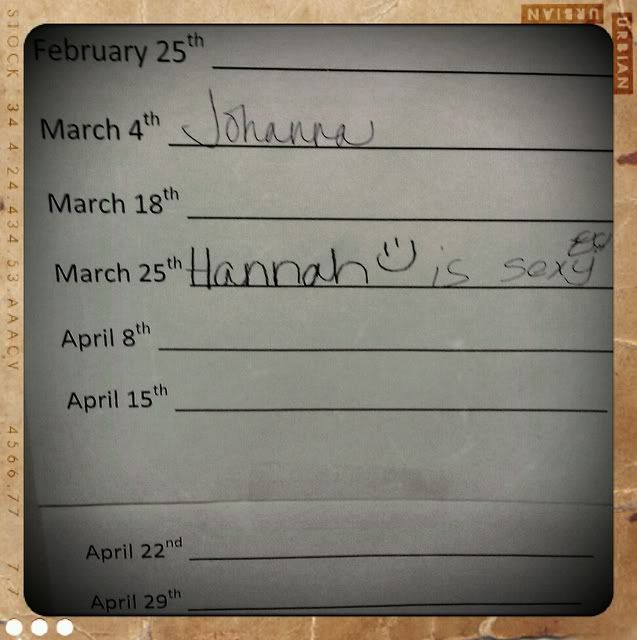 yep.
one of my sixth graders thinks i'm sexy.
excuse me while i throw up a little in my mouth.
(and i don't even want to talk about what that little "smiley face" drawing could be)
you sign up for treat day and BAM!
your students have a platform to post their opinions of you.
i guess it could have been worse.
actually, no, i've been called some names in my day, but none other compare to the word "sexy" coming from a 12 year old.
good thing mr. lesley traded a kid 2 pencils to get this one for me.