after being couped up in the apt. for most of the week because of the frigid temps,
we thought sir winston needed a chance to let loose.
(and i appreciated the excuse to wear my hat).
we searched for a place that was fenced in sans no dogs allowed signs and found a tennis court.
seeing as we brought his tennis ball to play fetch it was perfect.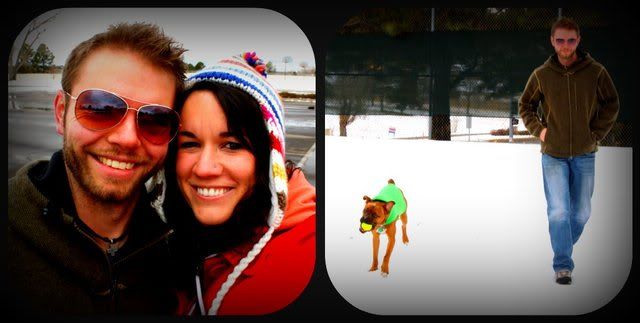 he can get some serious air.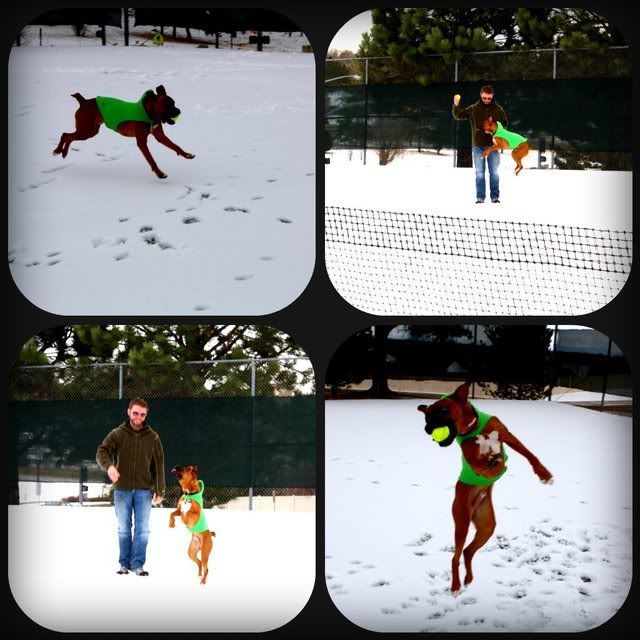 apparently puppy feet, snow, and tennis courts don't always mix well.
his little paws started bleeding*.
we took that as a sign we needed to go home.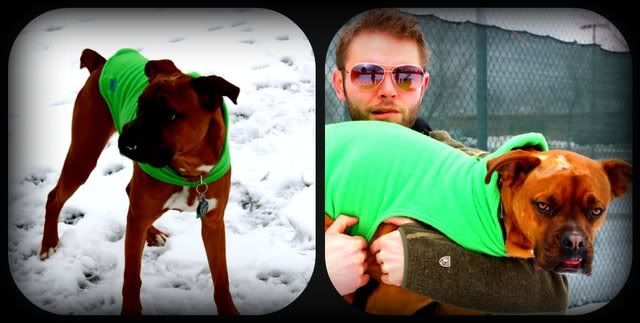 i think we were successful at tiring him out though...he's been sleeping for the past 3 hours.
happy saturday.
have fun but be safe.
bloody paws are no joke.
*i'm sure you're all wondering...where are the
booties
?
well, we returned them because they didn't have any tread...and we definitely need tread for all the mountains he's going to climb this summer.
don't panic though, we got new ones tonight...ruffwear brand:)
all is well in sir winston's world.
xoxo