tuesday morning we were off early to see the sites.

starting with the space needle...
ohhhhh...ahhhh....


no trip to seattle would be complete without a stopoff at the science fiction museum.
too bad it wasn't open yet.


neither was the experience music project...
but the fuschia wall did make a great backdrop for a jumping picture.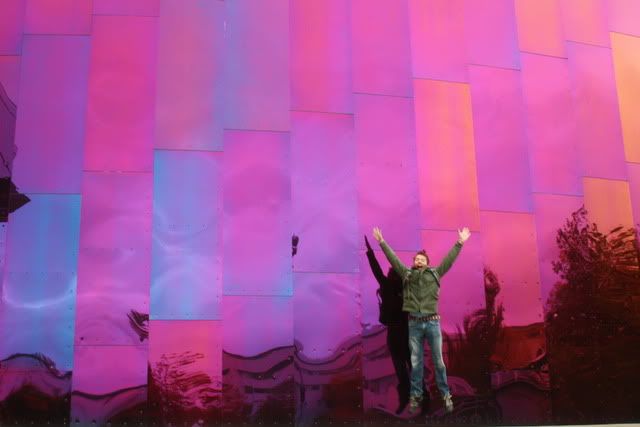 we couldn't continue our morning without some seattle coffee.
cherry street was our coffee shop of choice.
and that gave us some time to navigate.
we would have been LOST without my handy dandy fancy phone and our city map.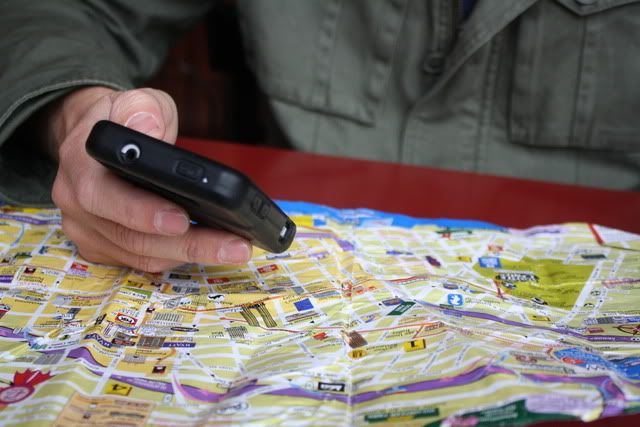 after at least an hour of wandering in the rain, we made our way to the seattle public library.
a.k.a. the coolest library i've ever been in.
i knew i would love it the second i walked on the escalator.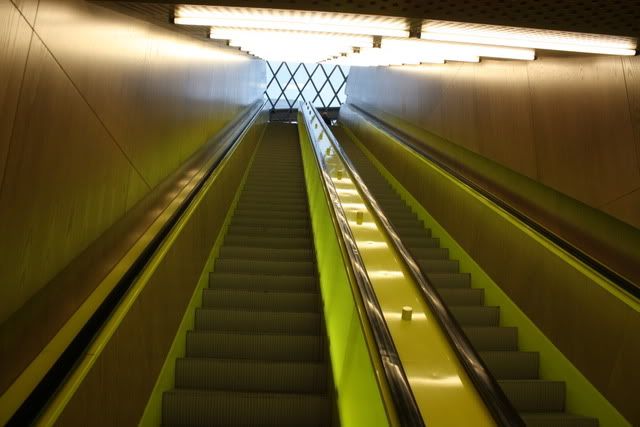 we gave the sci-fi section some love.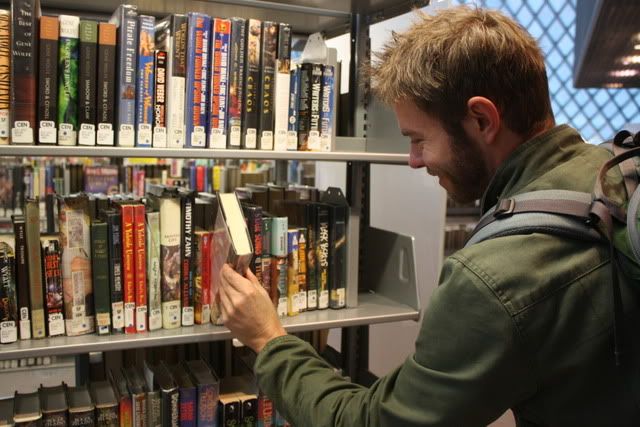 next, we decided to go to the picasso exibit at the seattle art museum.
very, very interesting.
picasso was quite the character, that's for sure.
and kind of a ladies man if you ask me.
when the audio tour was over and we hung up our headphones, we took a bit to wander around the rest of the museum.
this is my sister's worst nightmare.
it made me smile:)
they had random old white cars hung from the ceiling.
hmmm...
i. just. don't. get. it.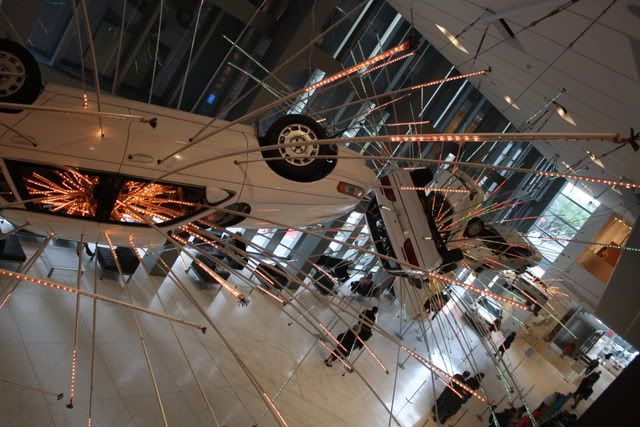 after lunch at a local brewpub, we just HAD to get some gelato...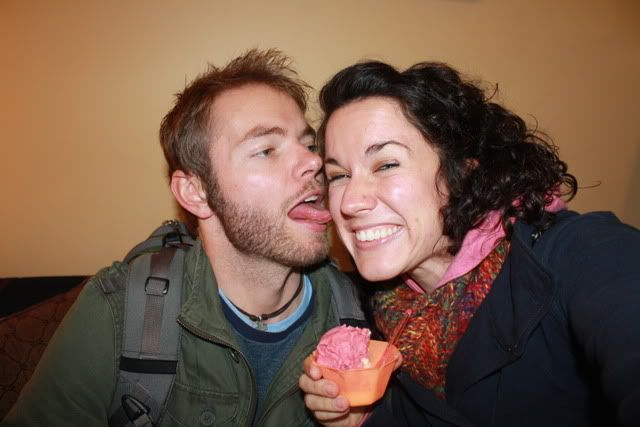 ...and chase flying umbrella art...
....and visit mecca a.k.a. the first rei store.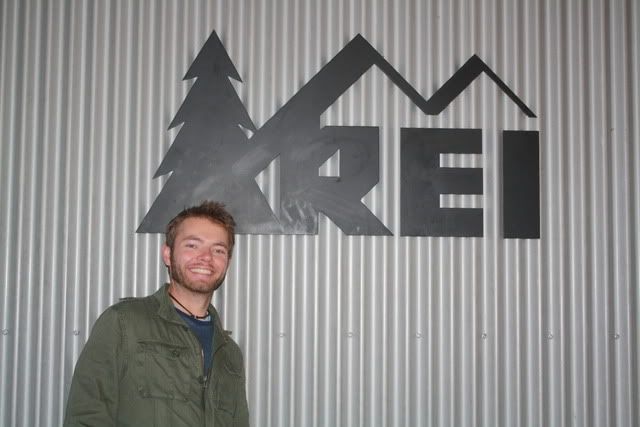 last stop?
gasworks park.
too bad the weather didn't want to cooperate.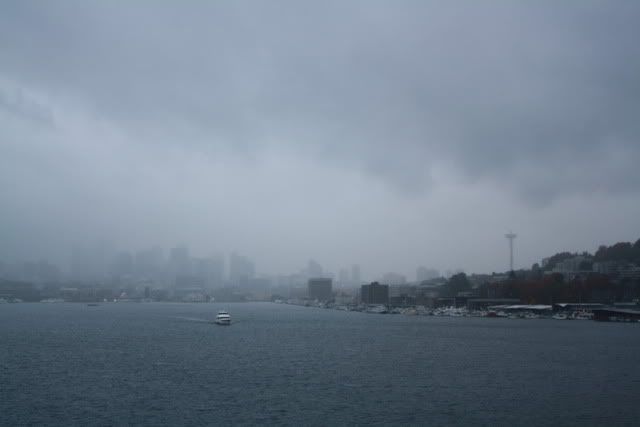 although the leaves were BEA-U-TI-FUL...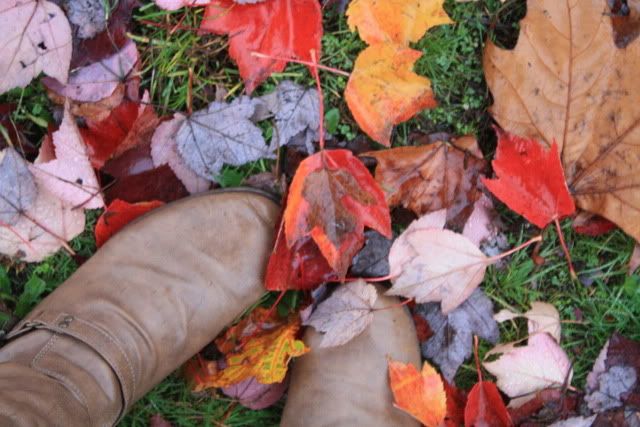 we made our way back to vancouver (his aunt and uncle's house) in style...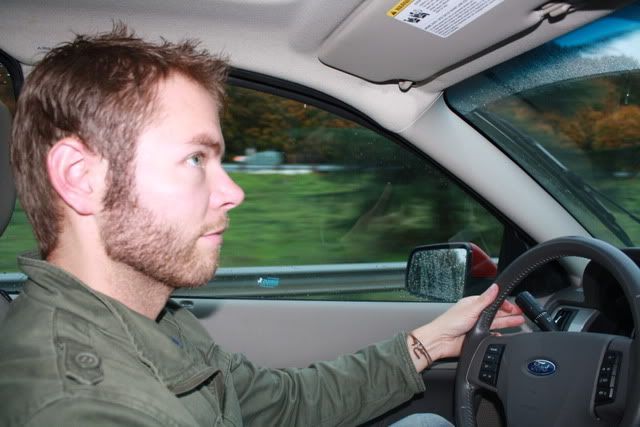 and not just because we were driving in a ford focus...
but also because we were in the car pool lane!
it made us feel cool.
seattle, you just made the list of the top 50 places i want to live someday.
congratulations:)