after many, many hours in the air...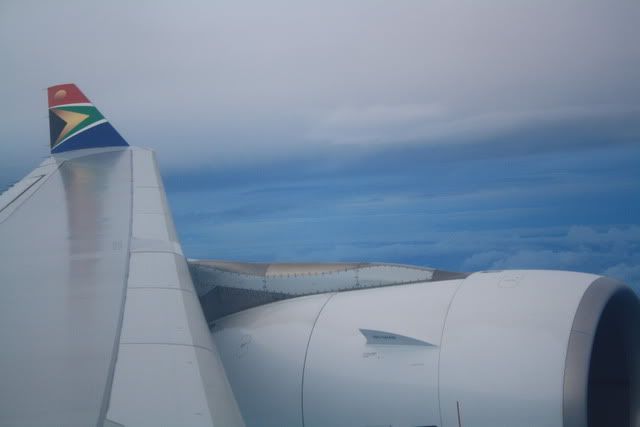 i finally arrived in the presence of two of my absolute favorite people on the planet.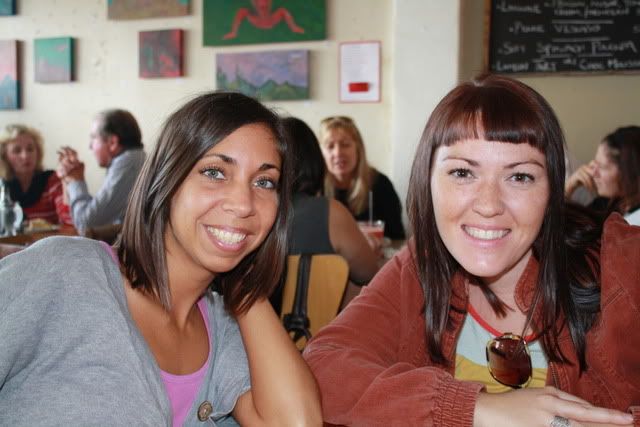 now i have the privilege and honor of...
1. seeing this view out of my window
2. holding adorable, melt your heart babies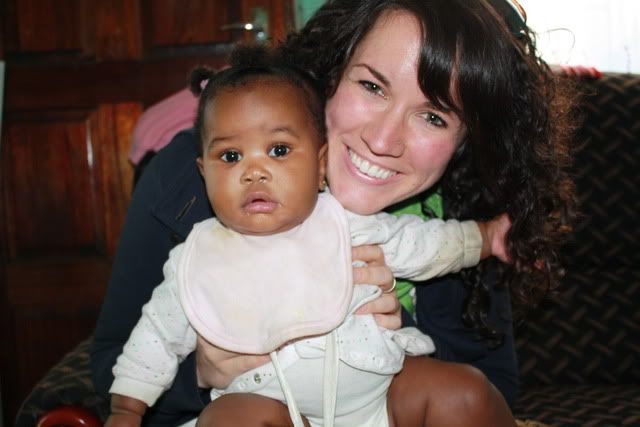 3. playing games, listening to Bible stories, and coloring with these kiddos in Masi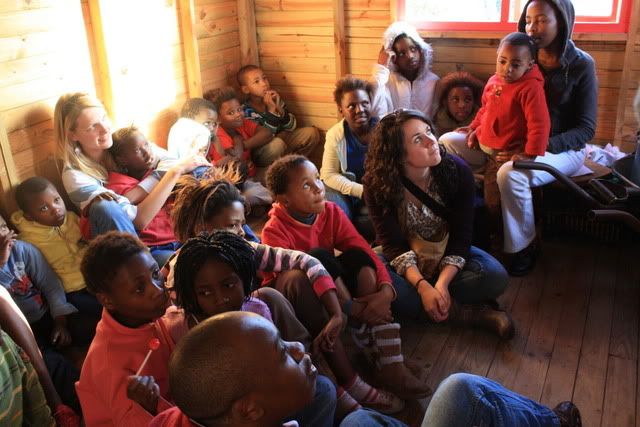 4. watching out for baboons...
after hearing stories, i'm wrestling between wanting to see some for myself and being deathly afraid. it's quite the conundrum really.
5. becoming one with the wildlife. although this pic leaves a lot to be desired and i'm positive i paid too much, "petting a cheetah" is a great addition to my repertoire of experiences to use in "two truths and a lie."
6. squeezing these girlies to confirm that this is not a dream/eating fancy dinners in vineyards (including face painting, hot chocolating, blanket wearing, antelope eating, and dessert dominating)
7. getting some up close and personal time with
jackass penguins
(that's their real names, i promise)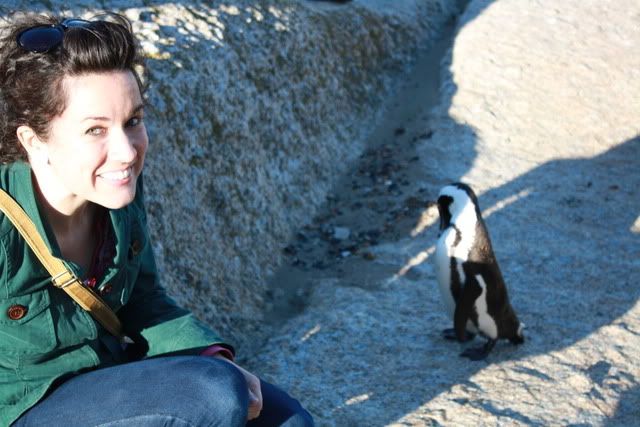 now there are many, many more pictures to post, but the internet here is quite the dodge city. appreciate the fact that this post alone took much, much longer than it should have, and i chose to press on.
bottom line: i am beyond thankful for the opportunity to be here and see the incredible work my friends are doing. they are the heros, and i am so proud to be a small part of all of this.
tomorrow's agenda includes helping christina teach about human trafficking to two classes of 6th graders. i can't wait to see how they compare to my little darlings in the U.S.
love from the cape.
xoxo