The blizzard madness continued today, so my sister and I dedided to gear up and take it all in (well...that and the fact that we were suffering from a little cabin fever at this point).

I am very adament that any time you go out into the elements that you need proper eye protection. So we grabbed these gems, along with a some leggings (when my sister saw me in mine she erupted with laughter), a couple layers of sweatpants, multiple sweatshirts, and our scarves and mittens and off we went outside. Yes, if you were wondering, we live in Colorado and have no proper outdoor gear. We are not skiers people, and we aren't ashamed.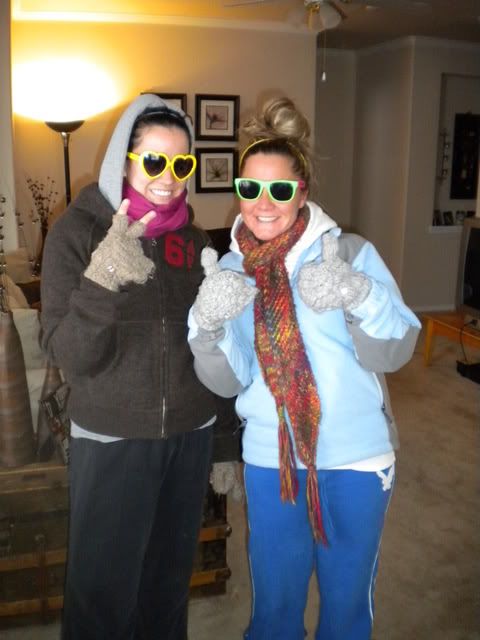 Here we are in the wintry wonderland...
This next picture is embarrassing on a few different levels, but mostly because I think I spotted a booger hanging out of my nose.
I have boggers; I am human. I think it's important that you see all sides of me.
SNOW ANGELS!
These next photos were taken just moments before I thought it would be a good idea to pretend like I was golfing with my icicle, accidentally let go, and then watched as the long, thick piece of ice flew probably about 6 inches from her head.

In October? Are you kidding me?

We made it back inside, safe and sound, with no major head lacerations.
Phew.