before i say anything else, i would just like to say that i'm really good at keeping secrets.
really good.
tell me something. i won't tell anyone.
(as long as you specify that i shouldn't tell anyone:)
scout's honor.

with that said, i've known that my sister's boyfriend, aaron, was going to pop the question for a few weeks now.
and i played it off as cool as a cucumber.

so last night, i was super pumped when calley and aaron left for the ray lamontagne concert at red rocks.
i knew he was going to make a convenient stop off at a park with a beautiful view, get down on one knee, and ask her to be his wife.

calley was a bit confused as to why we didn't want to ride with them and join them in pre-show tailgating.
i was "tired" (true story) and heather (my date for the evening) was "swamped" with work for school.

the plan went off without a hitch (!) and heather and i drove, hiked, climbed (literally), and finally joined them in the celebration festivities.

even complete strangers came over to give their best wishes to the happy couple!

oh, and her ring is AMAZING.
i may or may not have tried it on at least 10 times already.
it's just so sparkly and pretty and beautiful.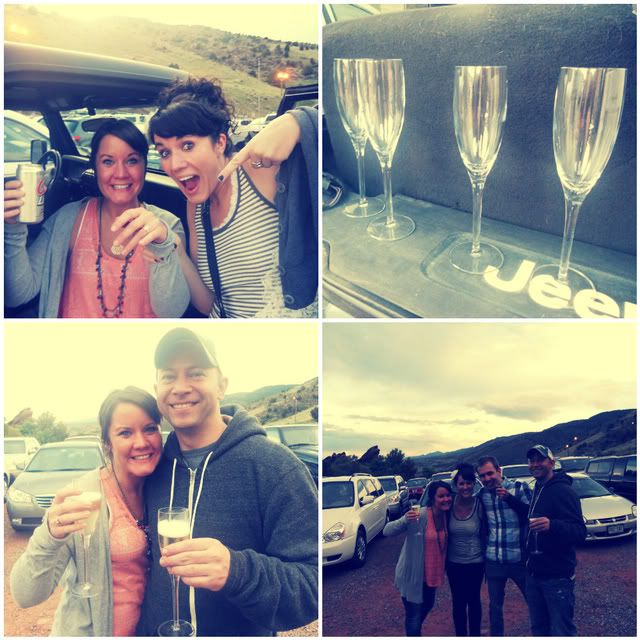 unfortunately, heather and i weren't sitting with the happy couple for the show, so we parted ways after tailgating:(
heather had to put up with me saying things like "oh this is a great song for calley and aaron" and "i really hope ray plays such and such and that calley and aaron dance" over and over.
what can i say?
i was (and still am) BEYOND happy and excited for my big sis!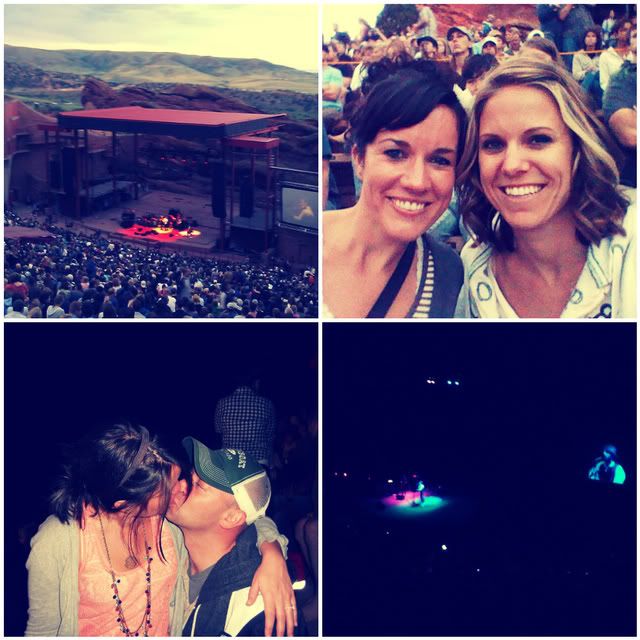 the show was perfect.
ray's voice is like a big stick of soulful butter.
minus the chilly temps, i was as happy as a clam.
i couldn't have asked for a better night for my sister and her soon to be hubs.
i know i'm a bit biased, but i think i'm the luckiest girl alive to have calley as my sister.
she has taken care of me so well my entire life, and i am thrilled to know such a great man will be taking care of her for the rest of her life.
she gives and gives and gives, and now it's her turn.
life is good.
the devries sisters are happy.
let the wedding planning begin!