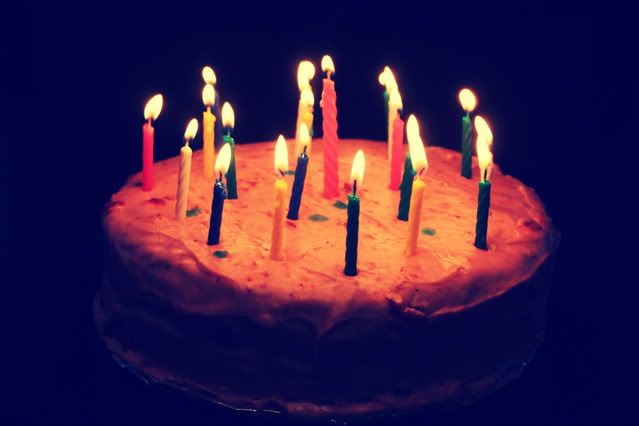 in honor of mr. lesley celebrating the big 3-0 last week in his home state of michigan...
i decided that he needed some love on the bloggy blog too.
so, in no particular order, here are 30 things i love about my main squeeze.
1. his voices for animals (sir winston's voice is my fav.)
2. how much he adores his family
3. he's a EAGLE scout (he even got an official letter from bill clinton!)
4. how he sticks out his tongue when something is funny
5. his impressive movie knowledge
6. louise (who owns a turtle for 20+ years...this guy!)
7. his compassionate heart
8. his extreme mountain man skillz...he's climbing kilimanjaro in less than a week. amazing.
9. he's also got cooking skillz like you wouldn't believe.
10. his starbucks order of choice? a grande, extra hot, white chocolate mocha, no whip (complete with hand motions)...sometimes with a shot of raspberry and sometimes with an extra shot of espresso...he's not too cool to love his starbies.
11. he supports me, no matter what.
12. he's hilarious and makes me laugh constantly.
13. he's embarking on grad school so he can study international community development and find practical ways to help people...so brave!
14. aviators. enough said.
15. he's my blog manager. and takes his job very seriously:)
16. pbr. enough said.
17. he taught middle school for 6 years. and all the kids LOVED him.
18. he knows everything there is to know about ancient rome. and i'm not kidding.
19. we have the same sized head. seriously. big domes all around.
20. he is committed to our church community.
21. he talks me off the ledge when i get ridiculous.
22. deep voice club? yep, he's the president.
23. he won the hearts of the secretaries at our school with his charm and neckties.
24. he's really good hangman competition...even though i always dominate:)
25.he loves to travel and go on adventures.
26. watching him wrestle with sir winston might be my favorite pastime
27. HOCKEY. he loves it. i am learning.
28. he likes ketchup. like more than any other human being i've ever met.
29. his man beard. he keeps it around because he knows i'm a big fan.
30. his love for me is unconditional. honestly and truly.
here's to at least 70 more years of shenanigans...
and with modern science, possibly thousands more:)
you're the best mr. lesley. and i love you.