today we celebrated a woman who is...
amazing yet crazy...
inspiring yet wacky...
respectable and yet ridiculous.
yes.
lindsey, calley, and i celebrated oprah.
with a special last episode watch party.
in her honor, we made 2 of her favorites...
the
love sandwich
and
pomegranate martini
!
both were equally delicious.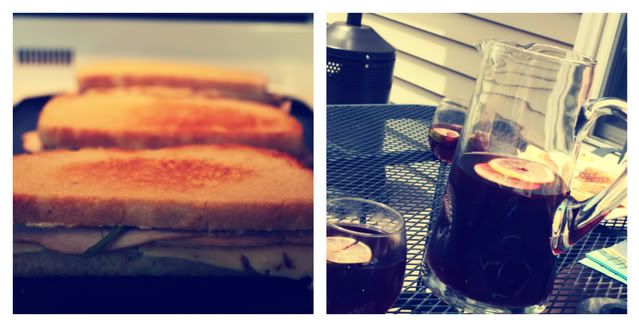 after enjoying our lunch in the afternoon sun...
and trying to get our dogs to just lay down already...
we made our way to the tv and took a deep breath.
(and i kept staring at the two true fans in the room to see if they'd cry.)
oh, and then there were the dogs.
they obviously didn't get the memo about the seriousness of the occasion.
lola and chewy were falling in love...
winston wouldn't stop kissing both of them...
and the three of us got a snapshot of what it must be like to have children.
(although, you can't exactly put a child outside if they're being annoying.)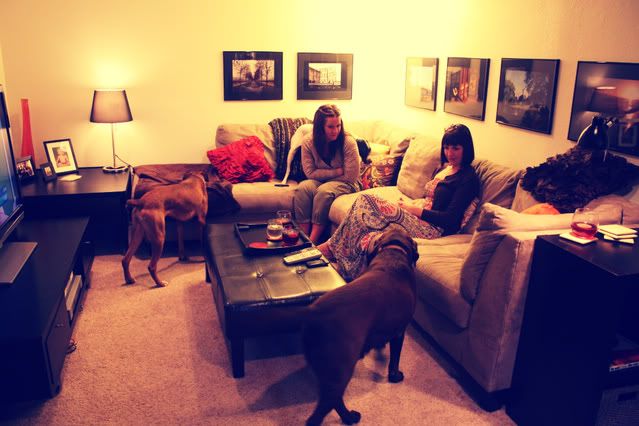 when the hour was up and before taking her last bow,
oprah was kind enough to pose with the girls.
now although the show wasn't exactly what we were expecting...
and felt more church sermon than daytime tv...
oprah left us with some good nuggets of wisdom.

and now, i'm sad.
mostly because it's really fun to watch my sister tear up while watching oprah.
i guess we'll have to watch some lady gaga commercials.
those have been known to do the trick.