after eating a delicious breakie (courtesy of the fabulous ingrid) and spending a half an hour trying to set our g.p.s. (sidenote- CR doesn't really use addresses in the traditional sense, meaning they don't really exist, so setting a g.p.s. is a bit trickier than you would imagine)...
we embarked on a 3ish hour journey to manuel antonio.
(only getting "lost" a couple of times along the way:)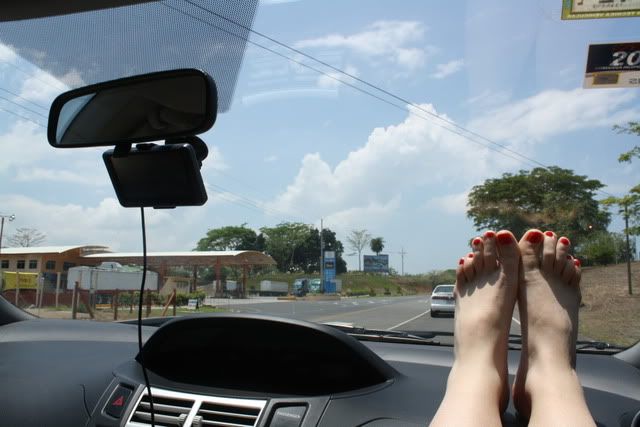 we stopped at what i like to think of as a costa rican truck stop for lunch.
and feasted on more casadas.
we couldn't really get enough. and it was the main thing we knew how to order:)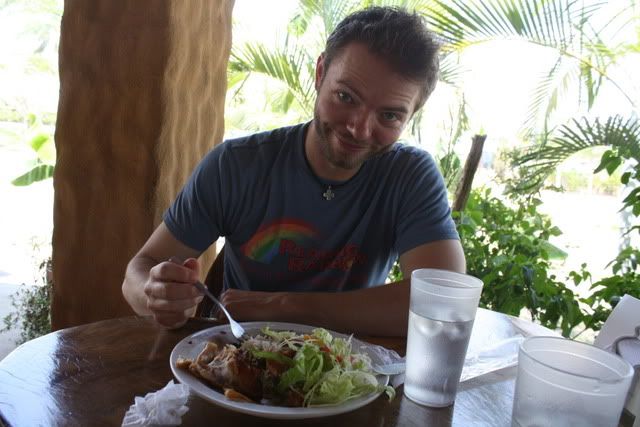 once we found our hostel, dropped off our stuff, and went the wrong way on the city bus...
we finally made it to the beach.
and stuck our feet in the ocean!!!!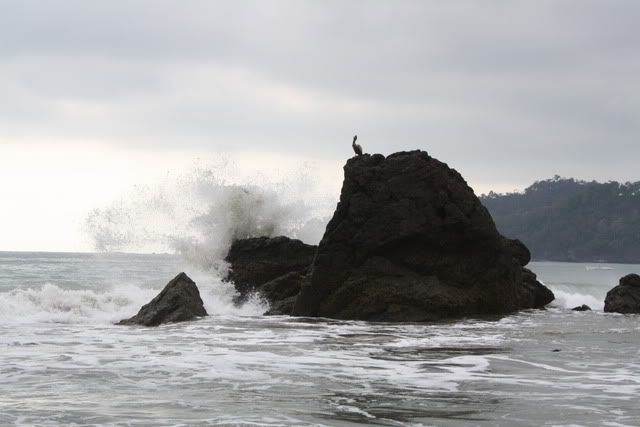 where i found even more hearts!!!
and this little pup followed us around.
we had fun pretending he was our tour guide and making up a voice for him.
he said things like "this way guys." and "hold on while i pee on this tree. the tour will continue again shortly."
unfortunately for us it started pouring rain about 45 minutes after we got there.
although we made some friends and were able to hide out under a beach canopy until the storm blew over.
a dinner recommendation from someone at our hostel led us to mar luna.
we loved it.
view of the ocean+sunset+candlelight+being the only people at the restaurant= perfection.
how romantic:)
and we actually ate something other than casadas for dinner.
big step for us:)
this is ceviche.
a little fish and cilantro action.
good stuff.
and tres leches for dessert.
i could eat this everyday for every meal.
ok, that's a hyperbole, but you get the point.
post dinner it was time to get some good sleep.
waterfall repelling (eeek) was awaiting us at 7 a.m. the next morning.