no christmas celebration would be complete without...
PRESENTS.
duh:)
i think we both did pretty good this year.
mr. lesley received...
-a new flannel
-threadless t-shirt
-travelocity knome (to take with us on all our future adventures)
-sherlock homes book (he was obsessed with the audio version on our portland road trip)
and his favorite...
-a new camping stove/grill.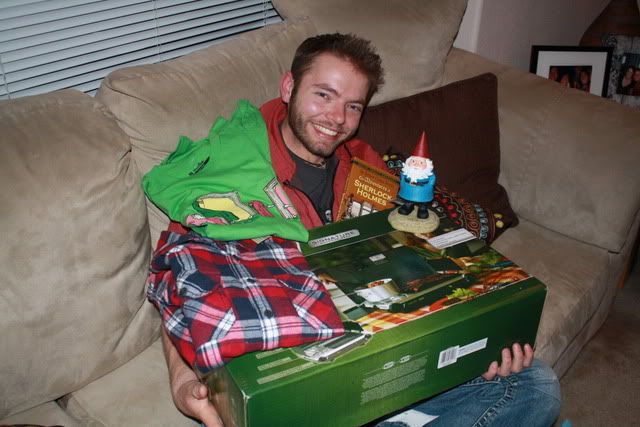 i received...
-sock mockey gloves (adorable)
-boxer shorts (i always wanted some of my own...they are so intriguing to me)
-my
rosie thomas set list
framed (i was uber excited about this one)
-a
GPS
(hooray for no longer driving in circles and pounding on my stearing wheel!)
-and coming in the mail...
this guy
to hold my records (i can't wait)!