i fell in love with rosie thomas and her music about 4-ish years ago in my friend's new york city apartment.

my obsession intensified when i attended one of her shows in chicago.
i met her then, took a photo with her, and had a dialogue that went a little something like this...

me: "will you tell sufjan i said hi? my name is hannah."
rosie: "you look like minnie mouse." (i was wearing a red tank with big polka dots)
(or some variation thereof)

when i saw that she would be at lilith fair in denver this summer, i almost peed my pants.
i had to be there.
no ifs, ands, or buts about it.

fast forward to yesterday.
i made the girls wait with me in front of the stage where she was performing.
i had to be front row.

her extremely too short set started.
i sang along.
calley cried.
we all laughed A LOT (she is HILARIOUS if you didn't know).

and somewhere in the mix, rosie commented that she wanted to go swimming.

so, of course, after she was finished and had started tearing down, calley and i yelled...
"YOU CAN COME SWIM IN OUR POOL!"

and although she declined, she graciously agreed to take a photo with us!
(what can i say? when the devries sisters want something...they get it.)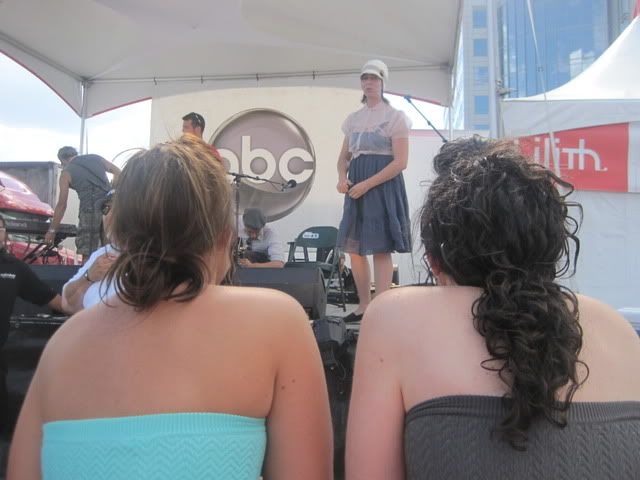 here we are using our powers of persuasion.

then, like old friends, we chatted for a bit.
i held my heart and tried to keep from passing out.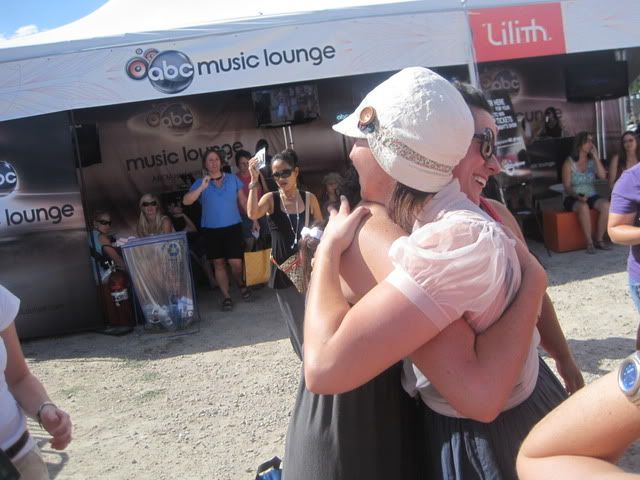 then ROSIE THOMAS HUGGED ME!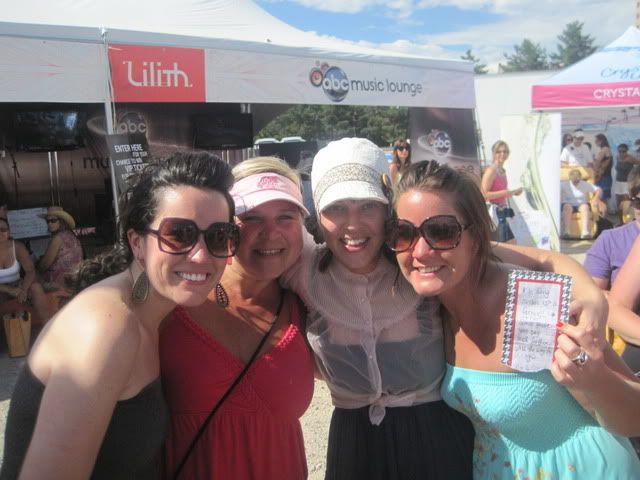 and proceeded to give me her SET LIST.
don't worry...it will be framed ASAP.


she reminded us that selling records and performing onstage for a living does not equal perfection.
and she told us we were hot.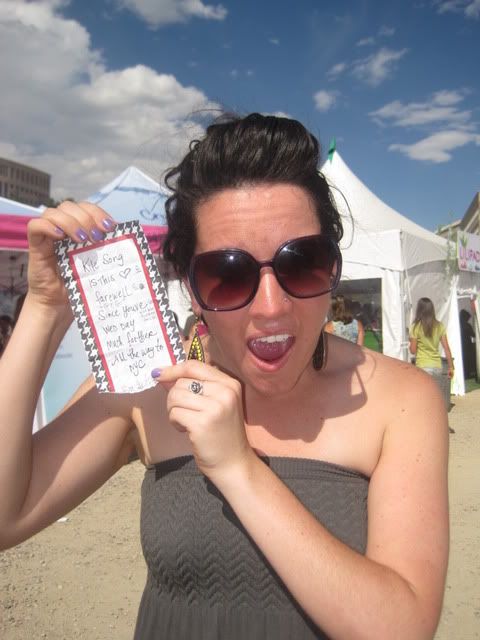 AHHHHH!!!!!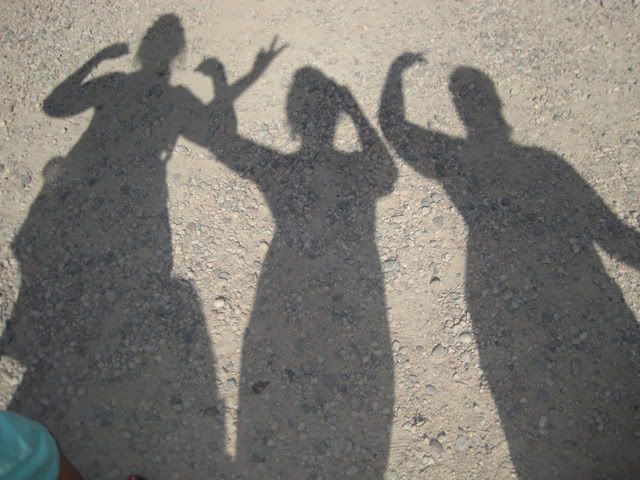 then we danced.
because when life makes you happy and you have a "i love everyone and everything" moment, you just have to dance.
thank you rosie thomas for not taking yourself too seriously, for hugging strangers who act like they know you, and creating music that makes my heart do cartwheels.
you're the best.
xoxo