next on the list of activities was a visit to the
denver botanic gardens
for a magical stroll through the beautiful christmas lights.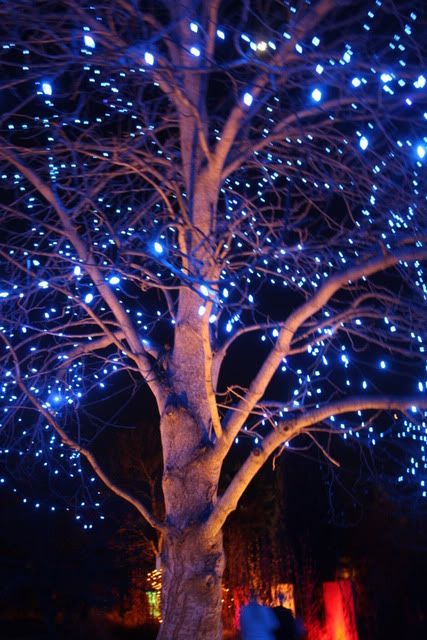 we took a picture in front of the smurf tree and...
BAM...we turned blue!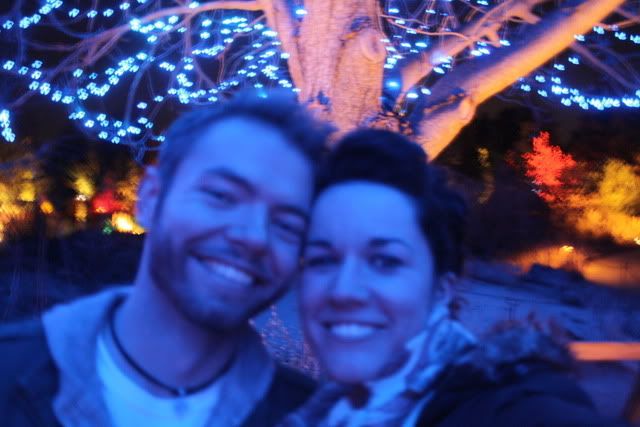 so then we kinda got addicted to making our faces different colors:)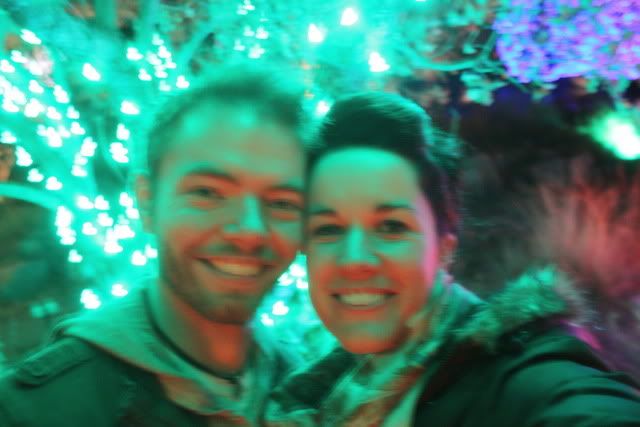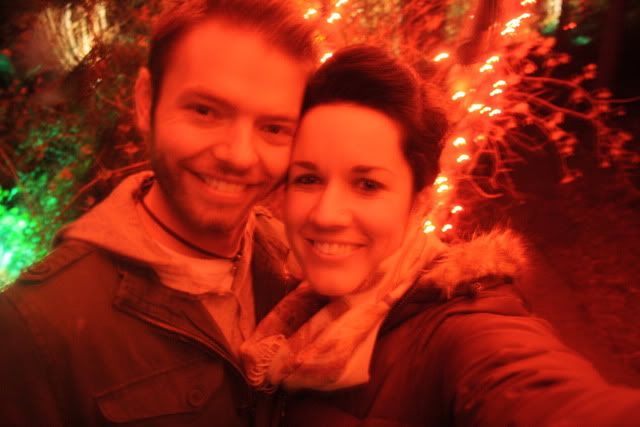 apparently there were supposed to be ice sculptures there, but...
i guess this is what happens when it's 60 degrees in december.
denver apparently didn't get the whole "winter=cold" memo.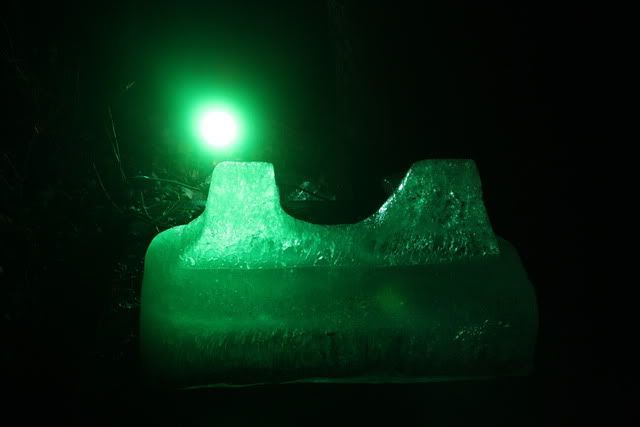 it was lovely.
ever. square. inch.