on our last day of the road trip adventure, we decided to spend the day in portland with nick's A-MAZING aunt and uncle...they were extremely generous and helpful our entire trip.

stop #1- deschutes brewery.
de-li-cious brews and de-li-cious eats.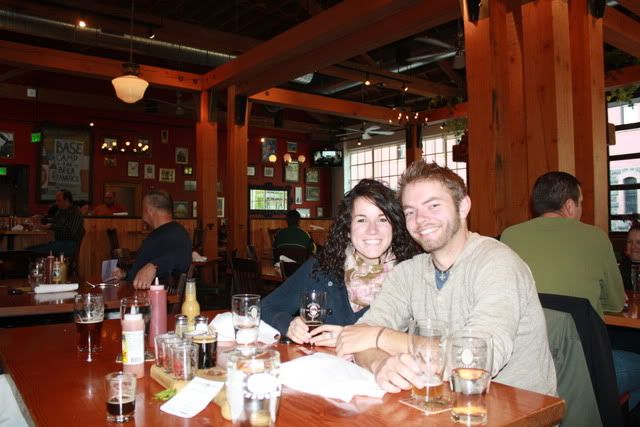 stop #2- powell's books.
the biggest new and used bookstore you have ever seen.
i loved roaming the shelves.
it was good for my heart.

stop #3- chinatown.
you know, time for me to reconnect with my heritage.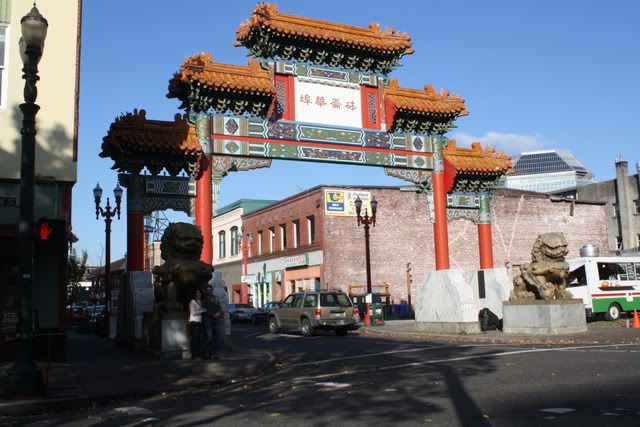 stop #4- a stroll by the water.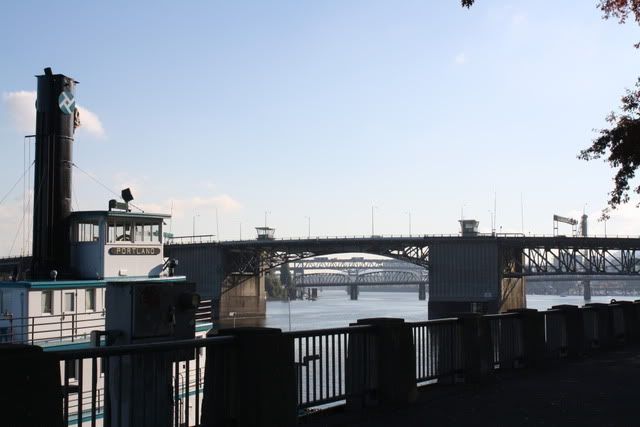 stop #5- VOODOO doughnuts.
the most mind-blowing doughnut shop in the history of the world.
allegedly you can even get married here.
you can't get that in just any dunkin' donuts folks.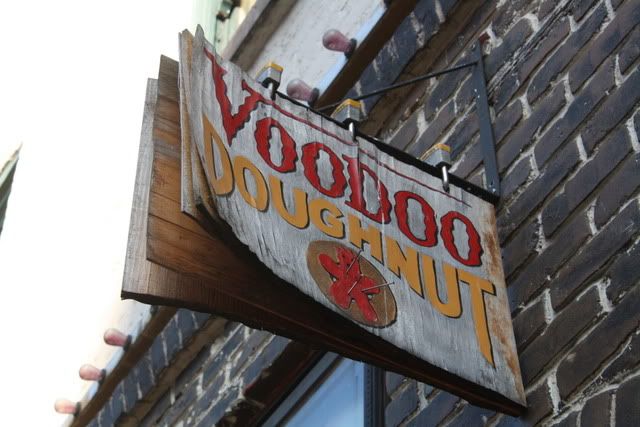 when people line up outside and wait in a line for a doughnut...you know it's good.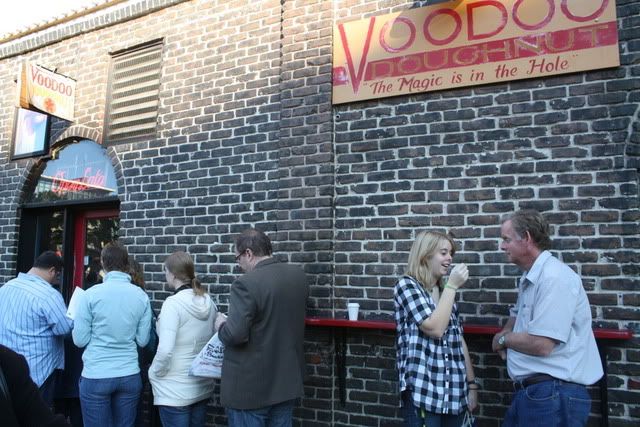 uncle larry was our hero.
he waited in line.
he bought our doughnuts.
i like this guy.

stop #6- stumpton coffee.
deliciousness in every cup.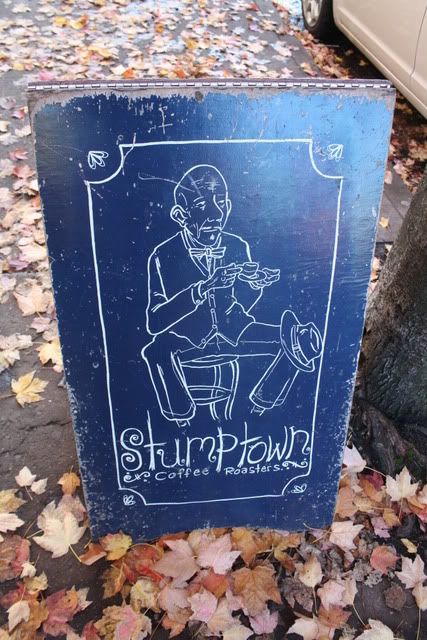 we drank our coffee and feasted on our doughnuts.
love this little guy.

nick's choice? fruit loops.
my choice? orea with peanut butter.
changed. my. life.
not. even. joking.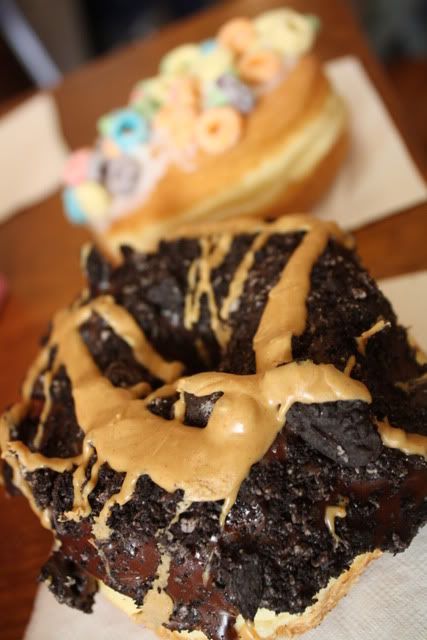 we made our way back to vancouver, packed up our stuff, and prepared ourselves for our 5:30 a.m. departure...

when we were greeted by his uncle...
a.k.a. the bear.

did i mention it was 5:30 a.m.?
amazing.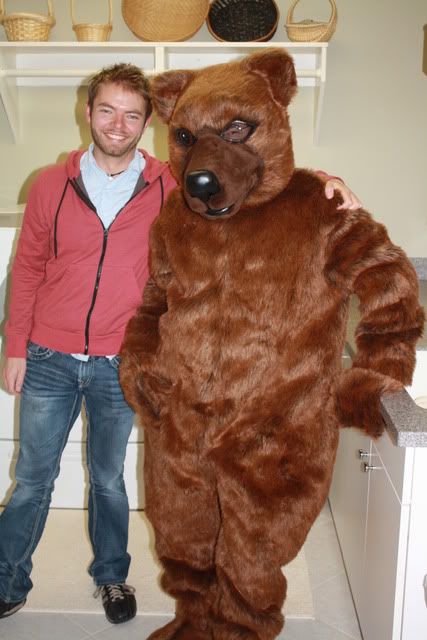 then we hit the open road and drove from 5:30 a.m. to 1:30 a.m.
are you impressed?
you should be.
we are pretty hard core.
we finally made it back to denver safe and sound.
what an incredible trip.
why can't it always be fall break?
until the next time i get to drive the country with my favorite guy...
xoxo