it's autumn and denver's not sure how it feels about it.
on one hand, the weather is still HOT (like ridiculously, infuriatingly hot) and very non autumn

BUT...

on the other hand, the aspen trees are jumping into fall trunk first!

SO...

nicklaus and i decided to take a trip up to glenwood springs this past weekend to see the glorious aspens and get in one more hike at a little slice of heaven known as hanging lake.

insert me on the drive there:
"roll down the window!"
"this is BEAUTIFUL!"
"oh my gosh."
"don't you think it looks like velveeta cheese?"

when we got to the parking lot for the hanging lake hike, there were red trees!
i was SO pumped.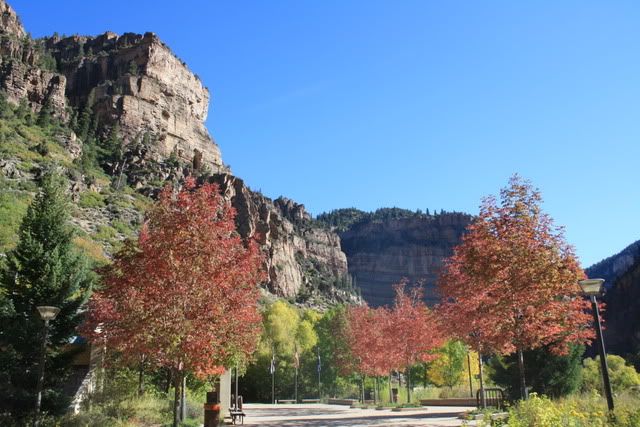 i kinda can't get enough of pictures of the sun coming through the trees.
caution: the trail is a little edgy.
just like nick.
beware.
ahhh...glorious.
on the path on the way to the trail head, this guy floated down from the sky and landed right in front of us.

random and awesome.

we joined a few of our favorite indian friends on the trail.

after charging through and not stopping once because we're hardcore...
we landed here.

this is hanging lake.

there was a huge waterfall too!
love it.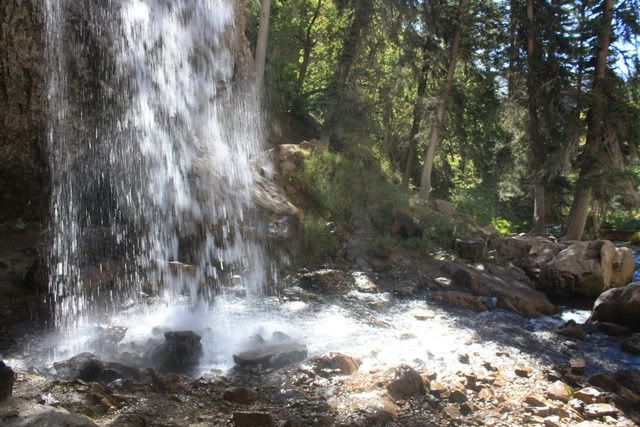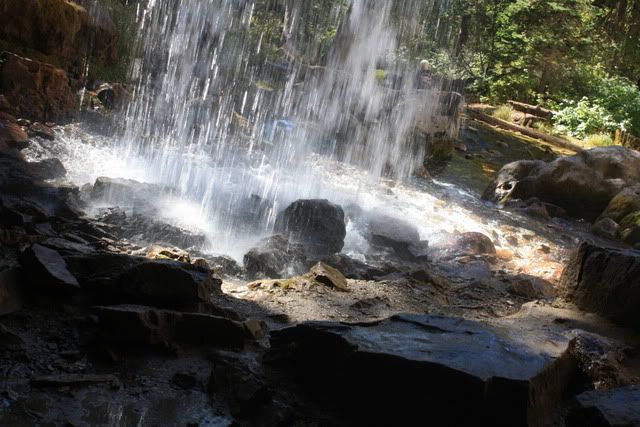 we're so tiny.
i just want to squeeze us in between my fingers.
(is that weird?)
gorgeous does not even begin to explain it.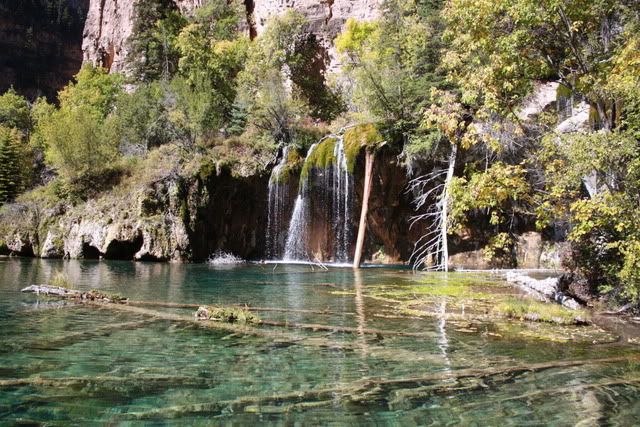 and the best part of all?
there was a railing up the steepest part!
my hiking dream come true!
we even found some hearts on the way down.
it may be a little bit of a stretch, but i was so proud of nick for spotting them both.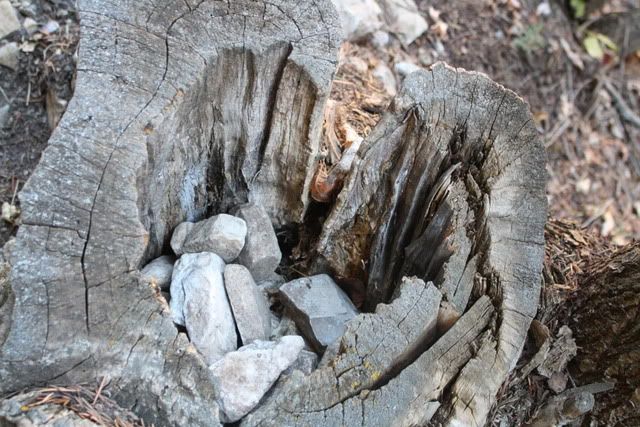 one more beautiful spot i've seen with my own eyes.
i could get used to this.
xoxo
p.s. denver, i am trying to be patient, but really?
90 degrees at the end of september?
when will the insanity stop?
autumn weather come quickly!