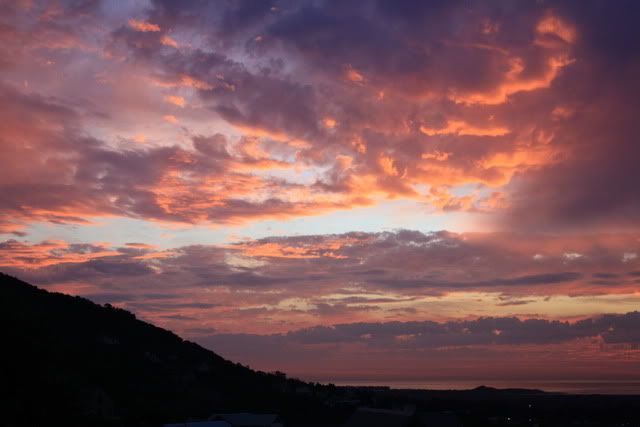 today's highlights:
1. sipping cappuccinos and eating a delish carmel muffin with bethany this a.m.
2. sitting in on her pre-abortion counseling sessions at a local hospital
(amidst the heart wrenching stories of the women we met, there was one couple who changed their mind and decided against their planned abortion...the life of one child was saved today...that is definite cause for celebration!).
3. joining in on The Baby Safe team meeting...video production may be in my future.
4. skype session with my sis. thank the good lord for modern technology. it's amazing how good it feels to just hear someone's voice (even when the call gets dropped 50 bazillion times due to shoddy internet).
5. watching this sunset from bethany's porch.
6. dinner with guacamole. sometimes i have to say to myself, "you definitely aren't in china anymore."
7. yuckles. yuckles. yuckles.
there is no better feeling than laughing until your side hurts and you can't stand up straight anymore because your best friends just happen to be some of the most hilarious people on the planet.
love it all.
xoxo