(a.k.a. first annual sisters' weekend 2011)
after flying in on thursday morning and surviving quite the tumultuous flight...
lele was in need of two things...
mexican food and shopping.
we purused the shops on broadway after lunch and headed home to get ready for dinner with the lovely
kari
.
she even brought us each a bottle of wine...
lele..."mommy's time out" because every mom needs a weekend away
calley..."galeza" because the bottle was pretty and calley is just so pretty
me..."beast" because i finished my third half marathon
the night ended with a sporadic dance party to michael jackson...
and if that doesn't say "good time," i don't know what does.
friday morning calley cooked up a delicious breakfast...
and we headed out on the town to get our shop on, our fro yo on, and our matching watches on.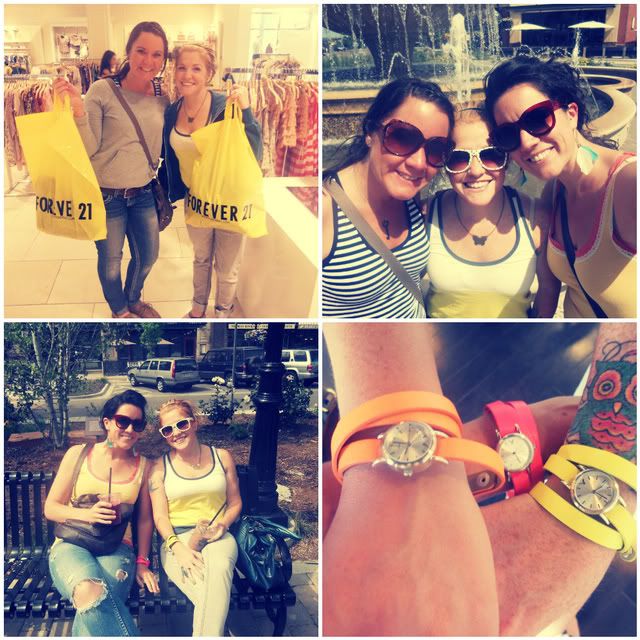 friday night we introduced lele to our favorite sushi spot...
SAMURI...
you just can't beat all you can eat sushi (that's delicious) for $20.
i think she was a fan.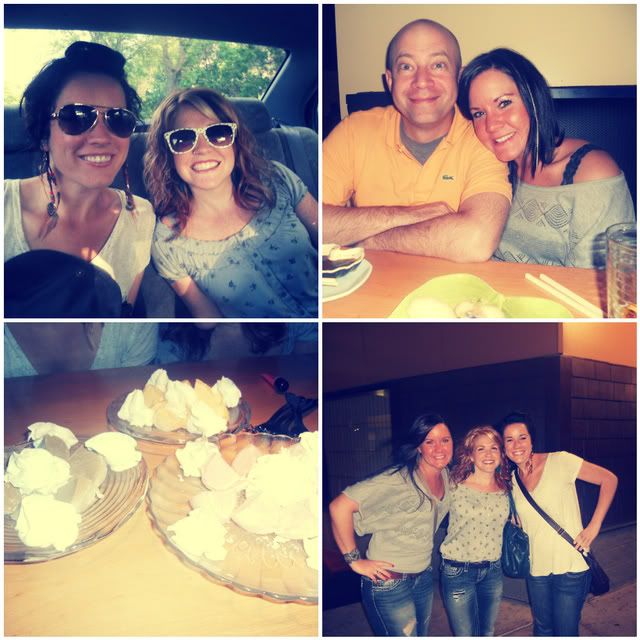 saturday, after lele worked her hair cutting skills on our manes, we set out for golden, the home of the coors brewery.
the air smelled AMAZING and they gave you free beers at the end of the tour...winning.
lele's last day in denver was dedicated to fulfilling one of her lifelong dreams...
laying at the pool, drink in hand, with no kids:)
the devries sisters are in the business of making dreams reality after all.
so we soaked in the sun (and clouds) all afternoon.
today, we said goodbye.
her family needed her.
good thing we'll be reunited in rock-town in just a couple of weeks.
this whole living in other states thing just isn't working for me.
thanks lele for a lot of laughs this weekend. it was good for my soul.
if you ever miss me, just pull out some pizza sauce, and i know you will make it through.