i've officially finished my second year of teaching middle school...
and extra bonus, this year i didn't get "fired" a.k.a. "let go because of budget cuts."
i call that a success.
fortunately i have friends who recognize the gravity of this accomplishment.
as an end of the year wrap up i had my students reflect on what they learned this year...
some of them were very sweet and made me feel like a rockstar...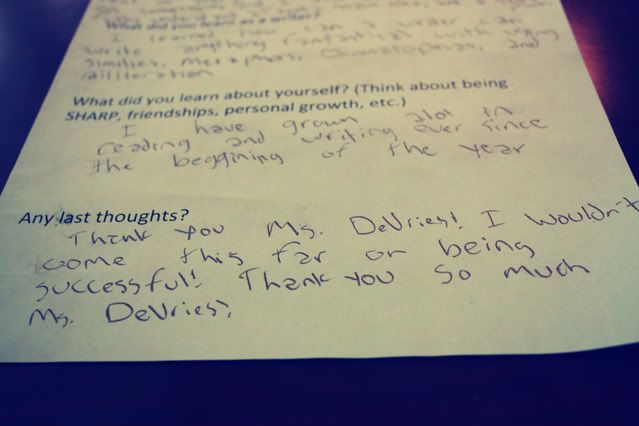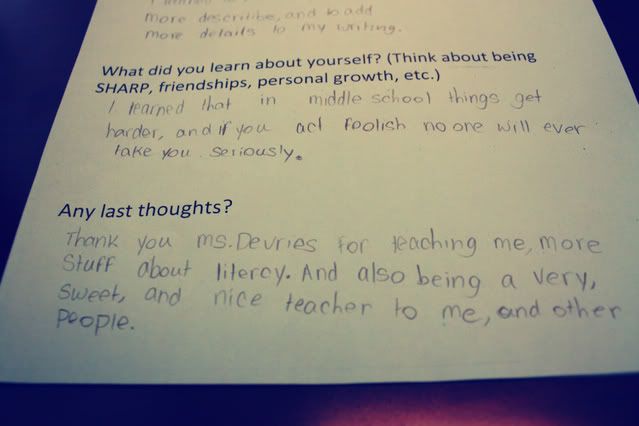 others were also sweet, but a bit misguided...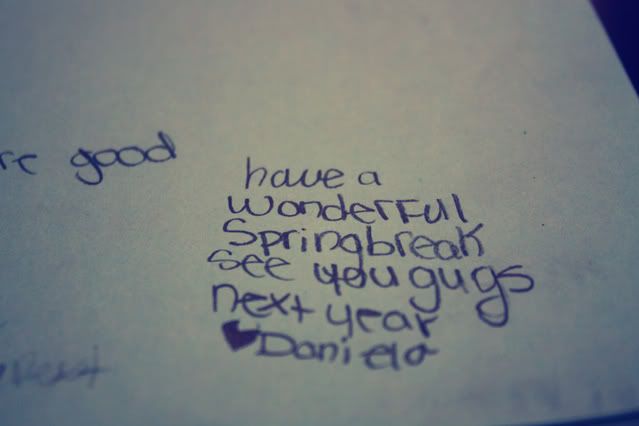 some were right on...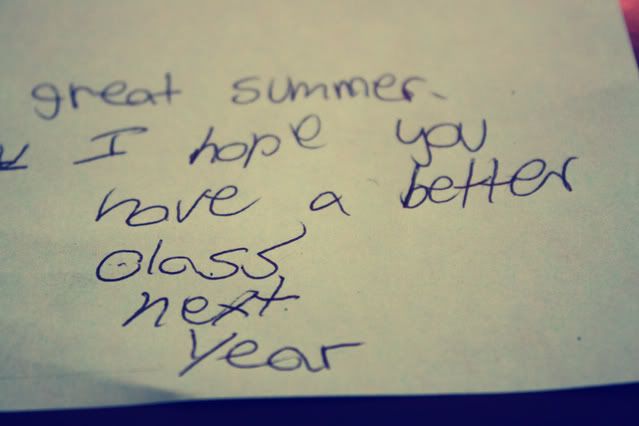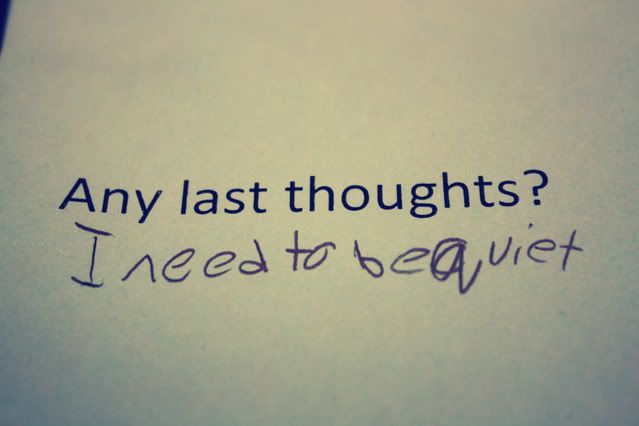 some stated the obvious...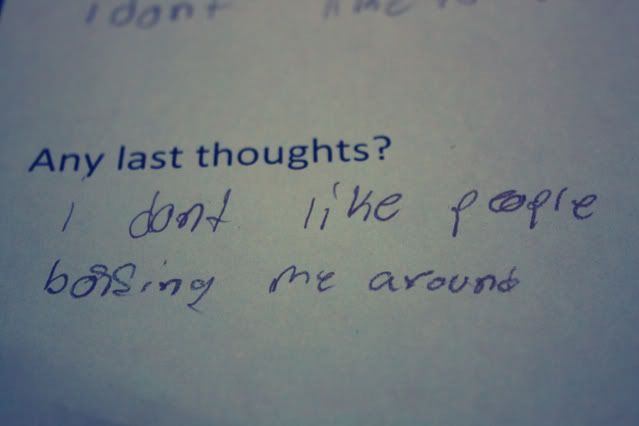 while others were perfect representations of the middle school psyche.
to celebrate our accomplishment and...
in order to reward ourselves for surviving the year...
kari
and i decided to treat ourselves to a pedicure at a fancy spot that serves wine!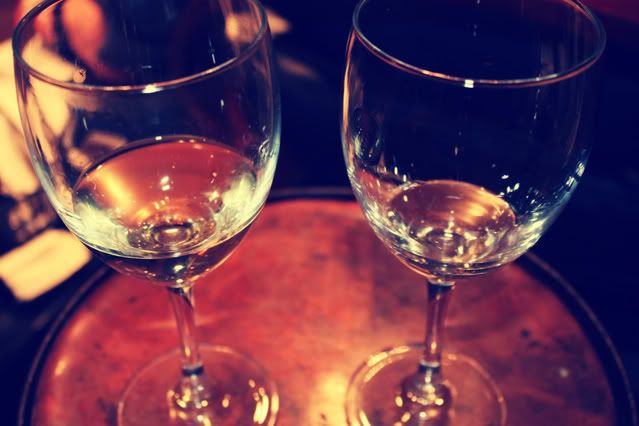 and it was PERFECT.
and now i get a whole weekend break before summer school:)
who needs a full summer vaca anyway?
(yes i teared up a bit while typing that)
it's all for the kids (and the $$$) though, right?