one year ago this past saturday...
march 12th, 2010
mr. lesley and i were...
-painting pottery
-eating delicious italian food
-indulging on shamrock shakes
and basically having the best first date known to mankind.
so in order to celebrate one year of adventures and general shenanigans,
it's so good you have to wait at least 45 minutes to get a table...
so while we waited, i took advantage of the chalk...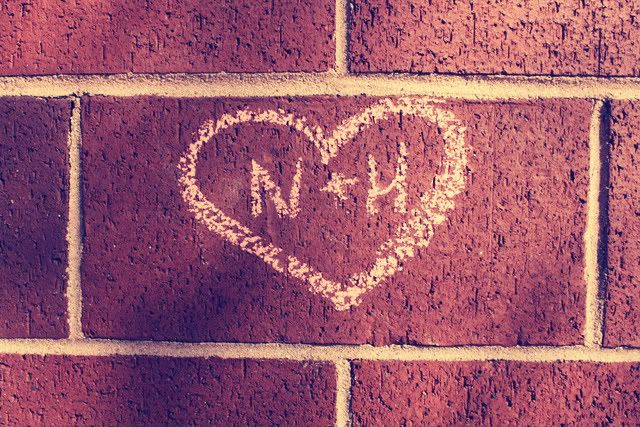 forced him to take this picture...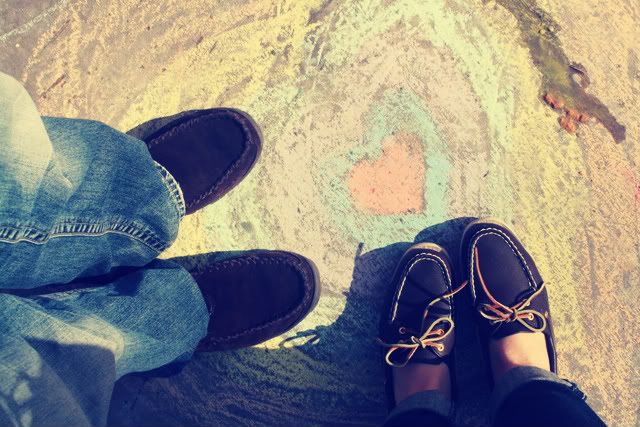 blew bubbles...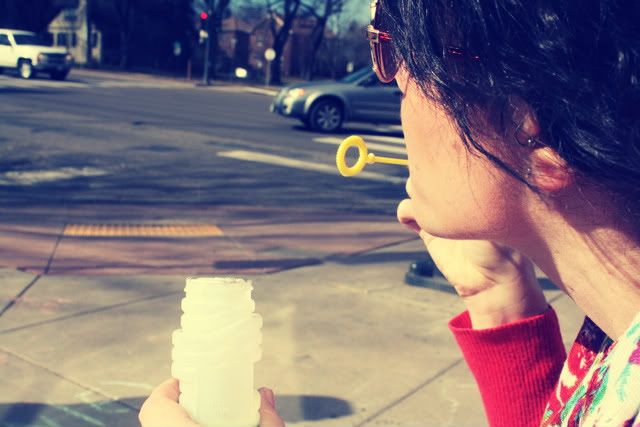 and took a picture with mr. lesley's massive beard.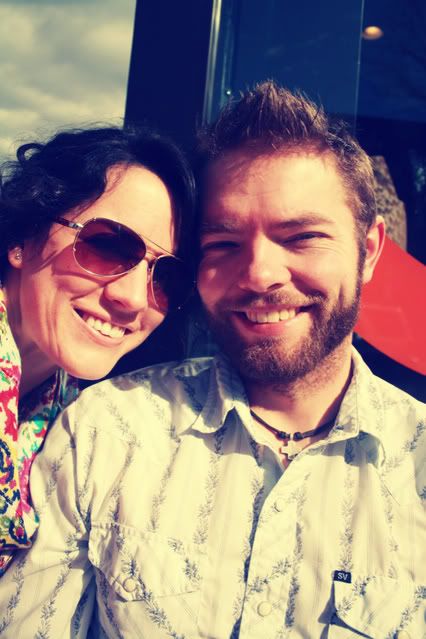 then it was time to FEAST
and read the paper like sophisticated adults.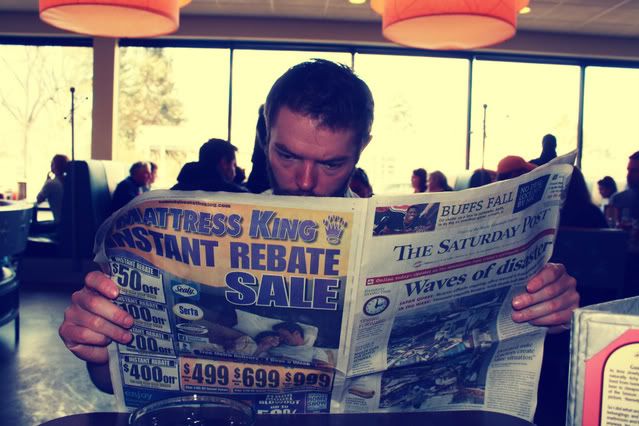 my breakfast item of choice?
the sandwich i am...
but the old version...
you have to be special and high maintenance to get it:)
d to the licious. for sure.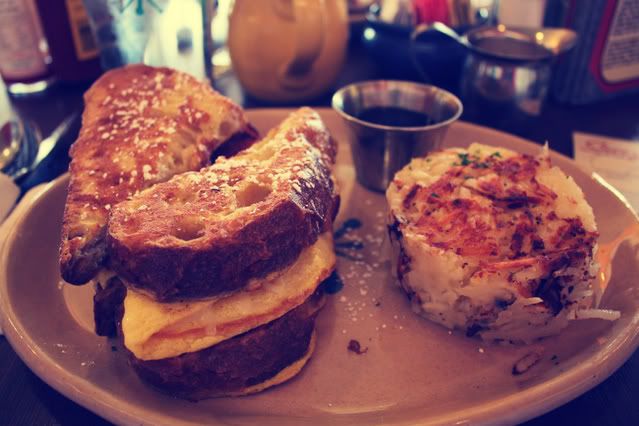 2. then post breakfast, it was time to say goodbye to the man beard...
no more mountain manliness.
i can't say i was too sad to see it go.
mr. lesley wasn't either.
3. our afternoon activities included sir winston's first doggie training classes.
but the first session was strictly no dogs allowed.
we learned that most of the other dogs there get crazy on their leashes and there will be 3 other boxers in the mix.
this saturday will be a train wreck.
you gotta start somewhere though, right?
the good news?
i love the dog trainer.
and as you can tell from the photo, he's ecstatic.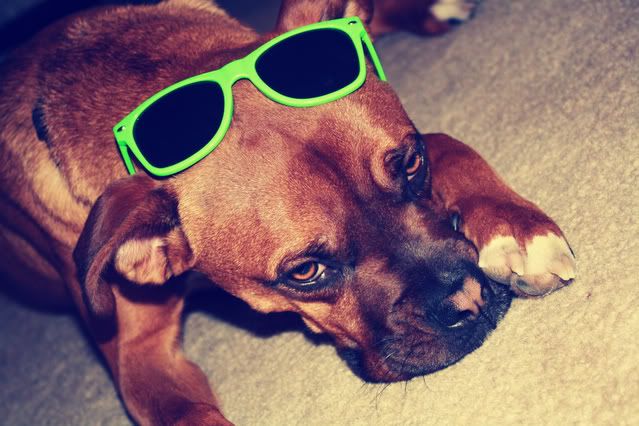 4. then we exchanged PRESENTS!
mr. lesley gave me this print.
i love. love. love it.
and the mumford and sons record.
that i'm obsessed with.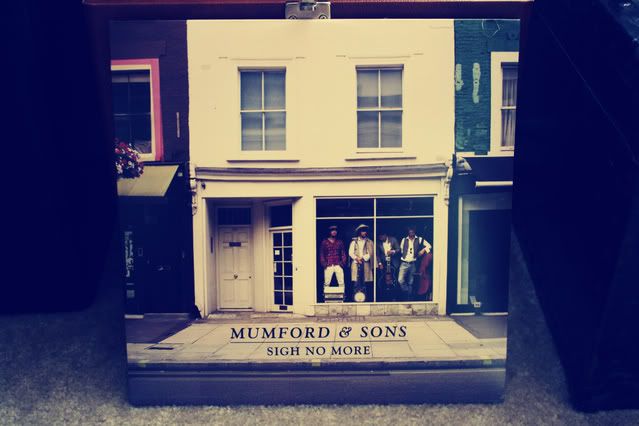 and i made him a picture book of our adventures from the past year.
shutterfly is genius.
he loved it.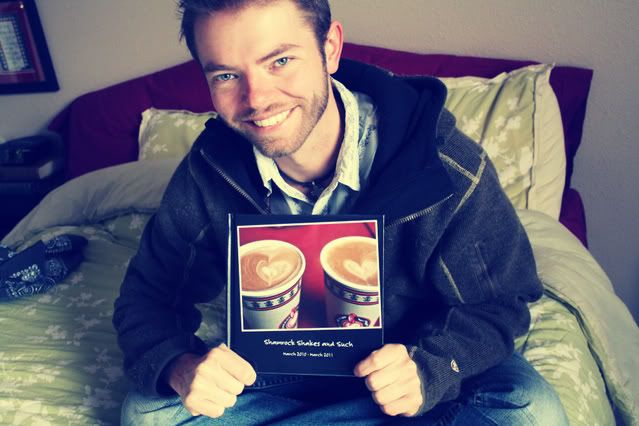 5. that night we went to a dinner with our church peeps...and although i felt a strong desire to document our taco/game night, i knew i would be labeled as "that weird girl who kept sticking her camera in my face" and because i don't want that reputation quite yet, i refrained.
6. we ended out the night the same way we did a year ago.
SHAMROCK SHAKES BABY!
although this year we had the pleasure of chatting with the mcdonalds worker about his case of road rage from that afternoon.
what can i say?
even strangers love us.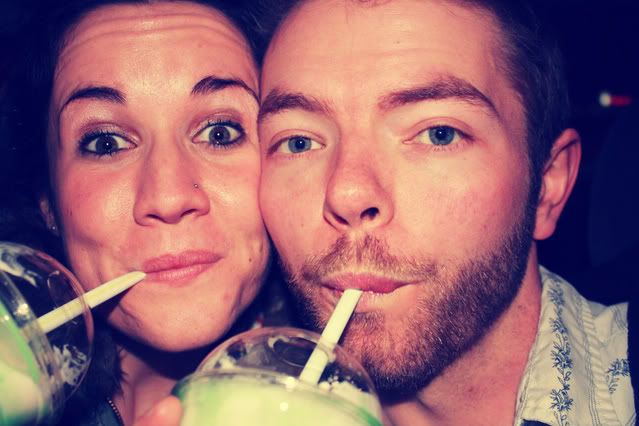 one year down.
many more to go.
i am blessed.