i honestly don't know why i started running.
ok, that's a lie.
i started running to lose weight.
and because when i lived in china, a foreigner running the streets (many times in long underwear under shorts) elicited some of the most classic stares EVER.

last may i did my first half marathon
and i kinda got hooked.
there's really nothing like accomplishing a goal...seeing a dream become reality.
and the cheering fans make you feel on top of the world.
all is right in the world when you're running across a finish line powered by the sheer noise of hundreds of fans.

hence my decision to sign up for another race.
the first rock and roll half/full marathon in denver.
i, of course, went for the half.
the big enchilada is in my near further though:)

myself, my favorite guy, his cousin, and my friend rachel decided to dominate the course together.

here's a recap of the weekend for ya:

friday night: rock and roll expo
a.k.a. pick up your packet, get your free t-shirt/goody bag, and walk around sampling more energy bars/goo's/drinks etc. then i new existed.

oh, and take pictures like this.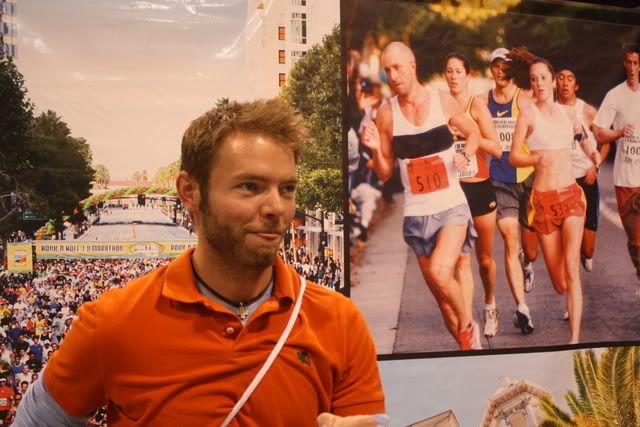 saturday night it was carb loading time with some of my favorites.
heather and jason live in america!
(it's almost too good to be true)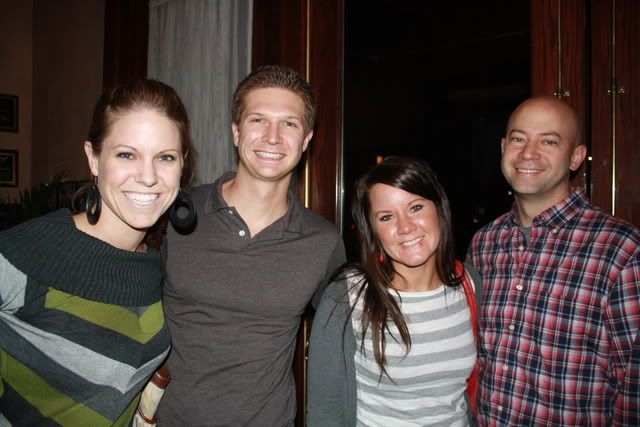 we ate way. too. much.
yikes.
sunday morning= the moment of truth.
i met rachel and her hubby and scrambled to get everyone together and into our "corral."
it was basically organized chaos.
and it was d.a.r.k.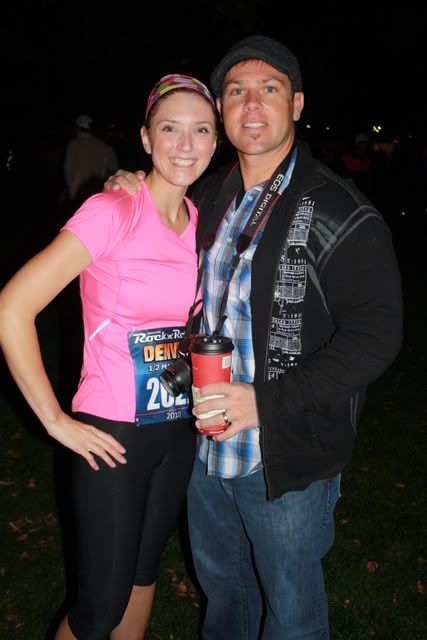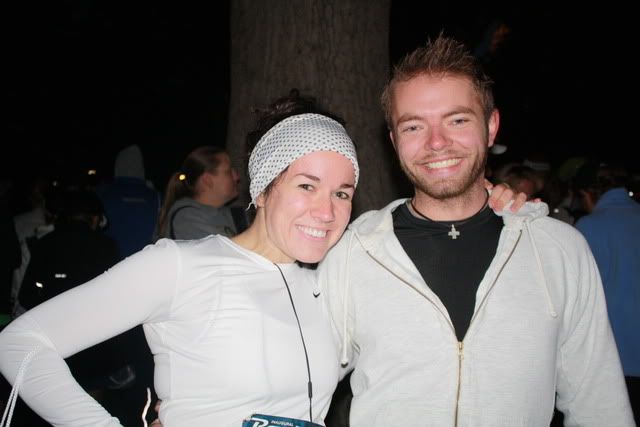 since i don't have any pictures of me running...
just picture a beautiful gazelle sprinting through the african plains
and that's basically what i looked like.
i will, however, give you the high points of the run:
-almost crying multiple times whenever i saw someone's tag say "survivor" or "in memory of."
there is nothing more inspiring than a race...nothing.
-listening to "in america." something about country songs just gets me, and it was amazing to look around at everyone running and think to myself, "yes. i live in the best country on the planet."
-playing "break your heart" by taio cruz. it's my hip hop guilty pleasure song and got me through the low points.
-thinking of people like: stephanie zibell, kara blain, and crystal spelic. they were my inspiration. they are strong.
-seeing my friends/family cheering me on at the end. they made the pain worth it.
-getting a visual of the "great cloud of witnesses" from hebrews 12
after the race, the boys had to take advantage of the free mgd 64.
healthy beer?
no thank you.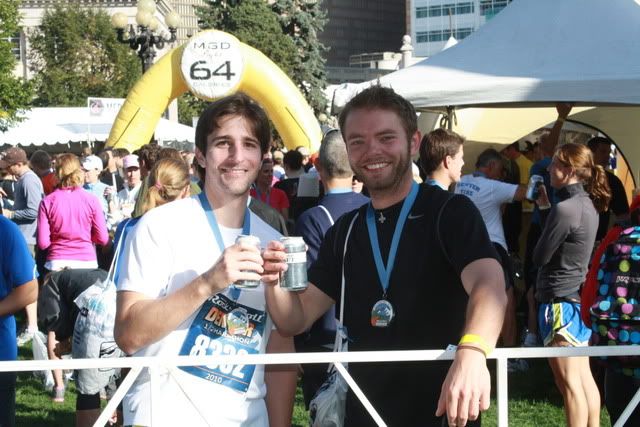 as i was looking around at everyone's shoes i realized how ridiculous mine looked.
don't expect me to follow written directions at 5 a.m.
then it was photo shoot time...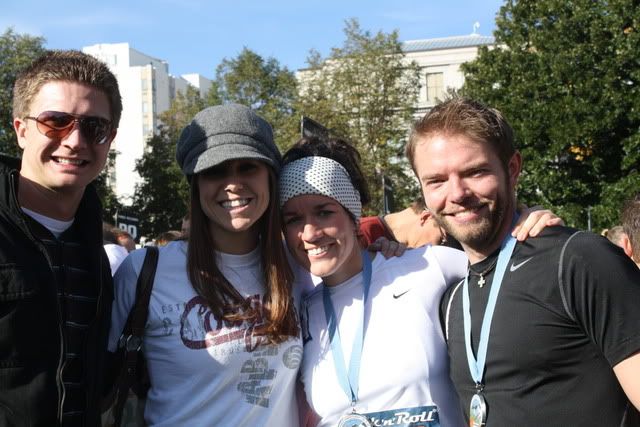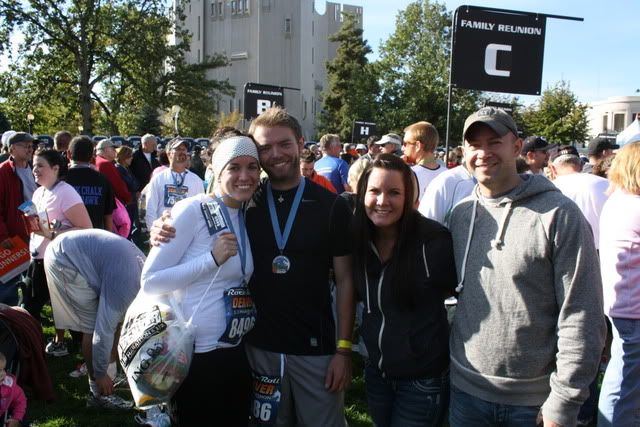 oh yeah, i wore silly bands from my kiddos as part of my running garb.
thinking of my students gave me that extra push.
we finished off the morning with a little brunch/lunch action.
we played the emotion/photo game.
these were my favorites.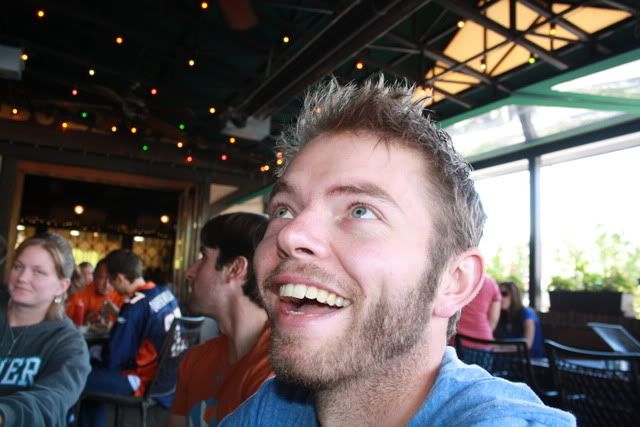 this is the face one of our favorite students always makes.
love it.
we ate.
we talked.
we laughed.
and calley burned her fingers.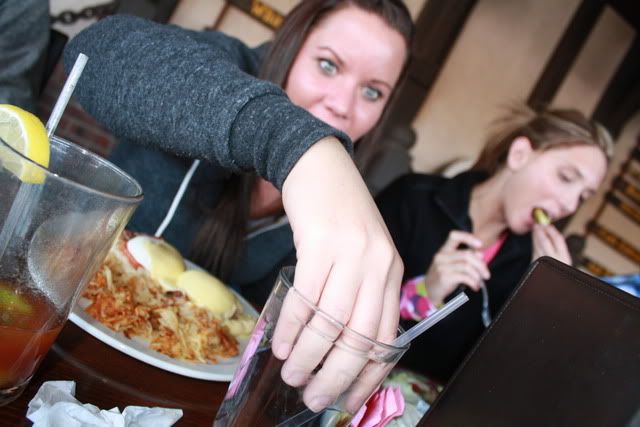 what a great way to celebrate 13.1 miles!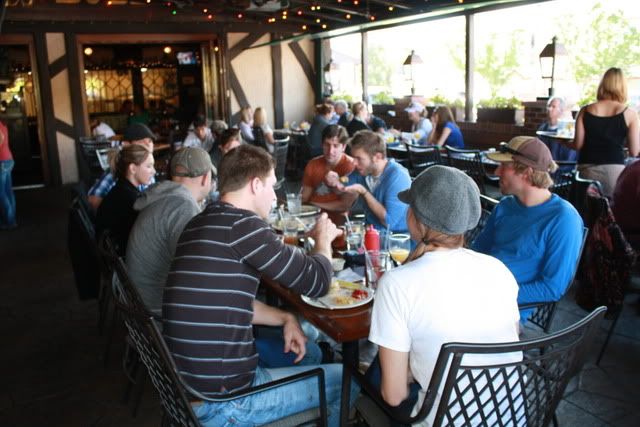 until the next race where i beat my body into submission...
xoxo