to commemorate the final holiday of the summer season...
nick and i, along with our dear friends the groettums, hightailed it up to the mountains to...
-relax
-read
-make s'mores
-star gaze
-play nerdy board games (that i actually enjoyed)

-and...

-climb a few mountains (because really, what's the point of a vaca if you're not beating your body into submission somehow?)

we made it up to our campsite friday night and set up shop.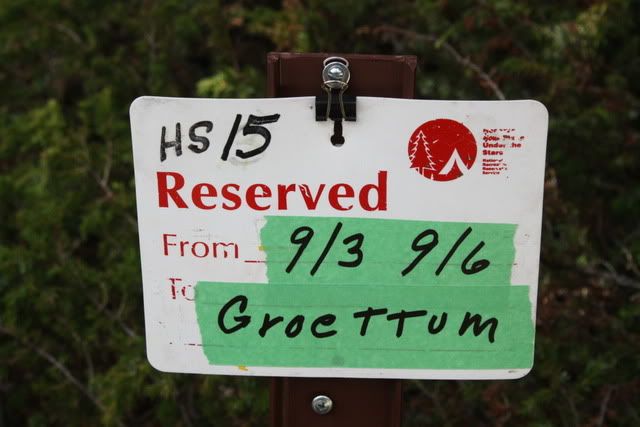 saturday morning activities consisted of:

-hash browns and omelets...in a bag...lindsey is a camping genius i tell you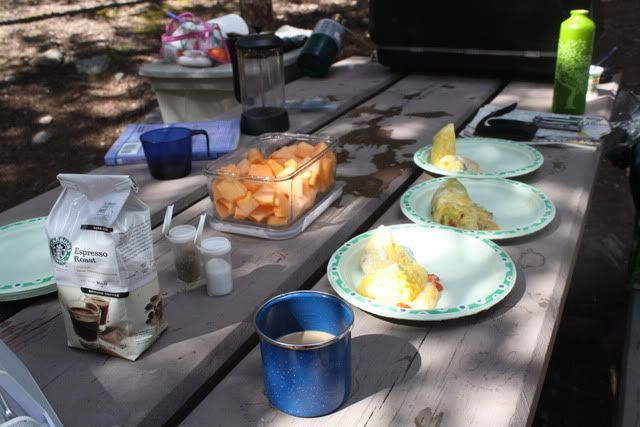 -good reading time around the fire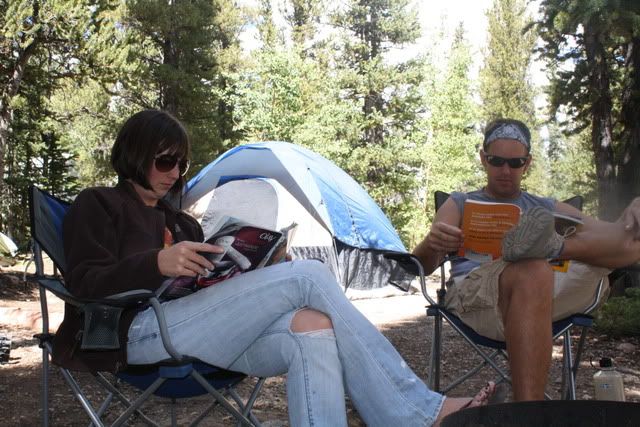 -a trip to a local brewery for some beer, pizza, and tales of nick's death defying skills
-hot spring action at this joint... relaxation in its purest form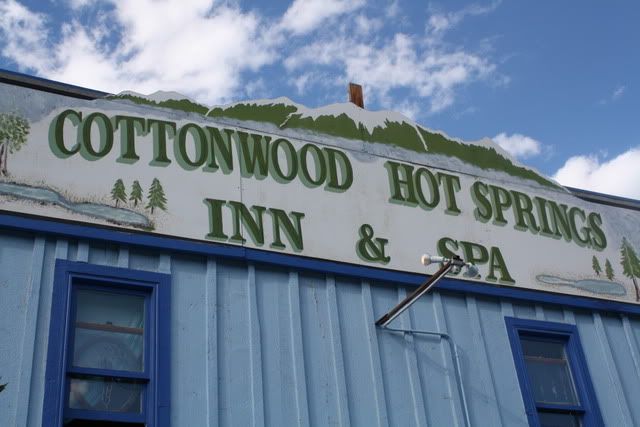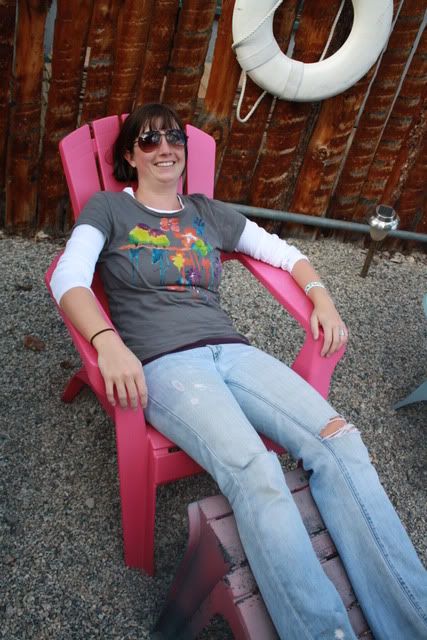 (what hot spring is complete without a mini tramp?)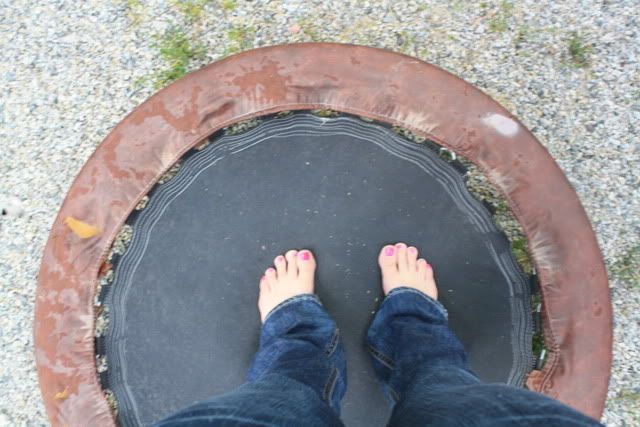 -a photo shoot on the way back to the campsite
(nick and i just loved this old theater screen)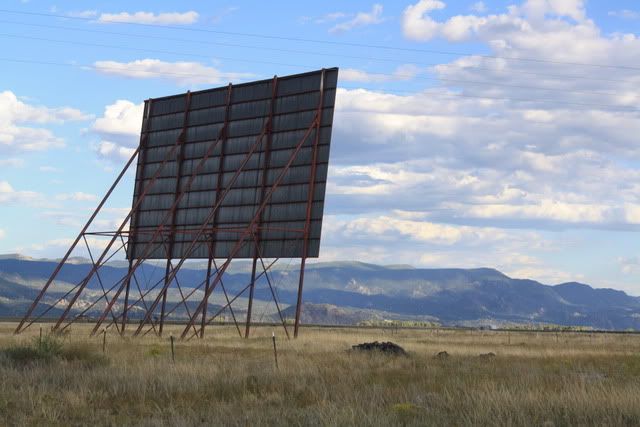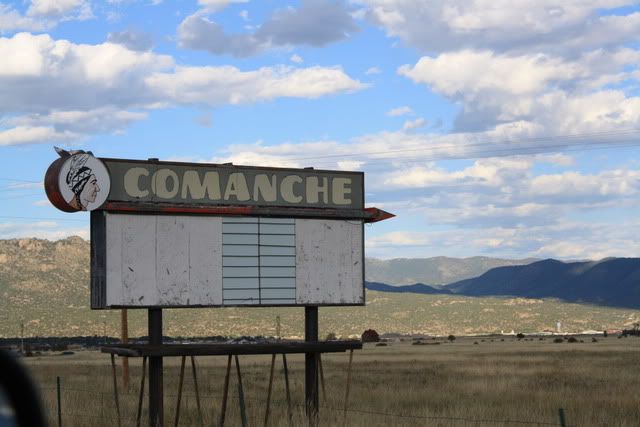 -quality driving time...just us, simon and garfunkel, and the open road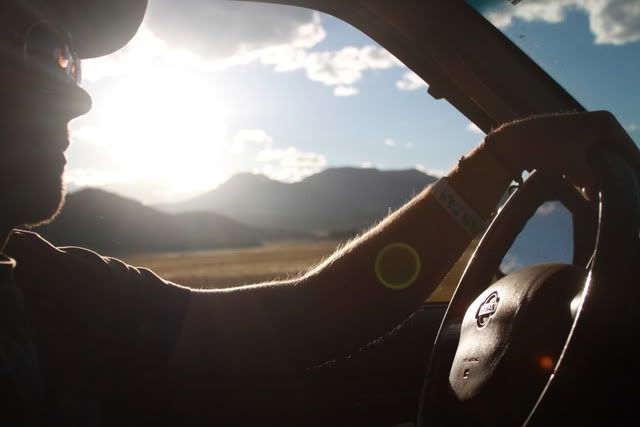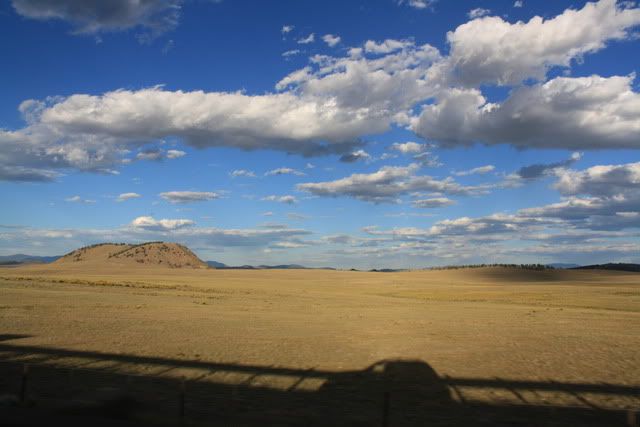 -hours around the perfectly constructed campfire (tepee style)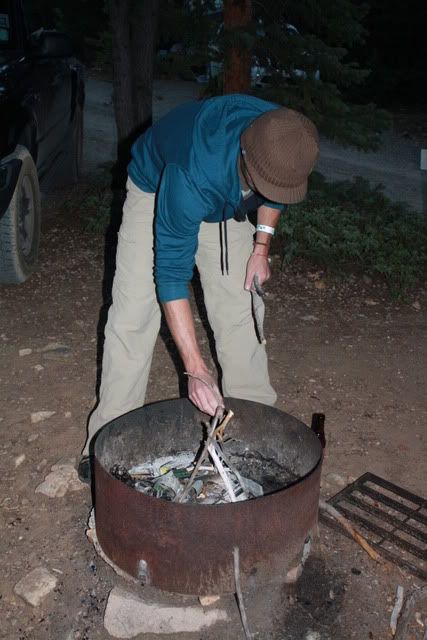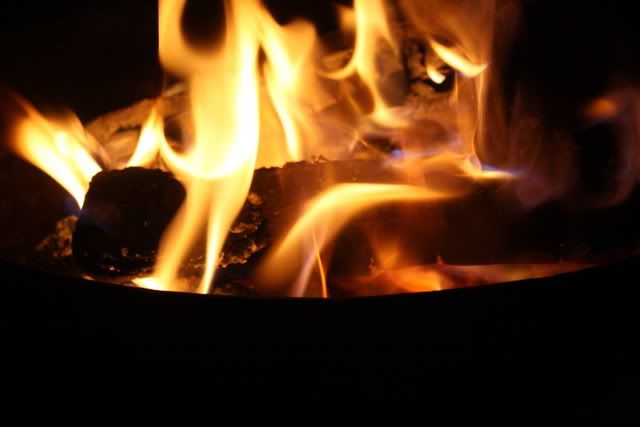 -and a little settlers of catan thrown in for good measure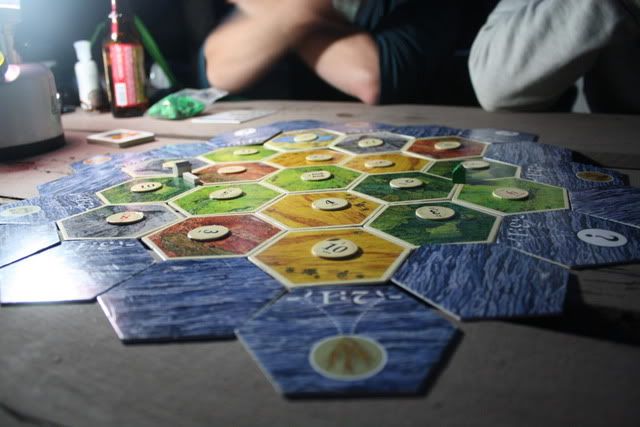 and then...
sunday morning we headed out for the ambitious feat of climbing 3 14ers.
seriously? i know i've said this before but...
who am i?
it was W-I-N-D-Y!
here's proof...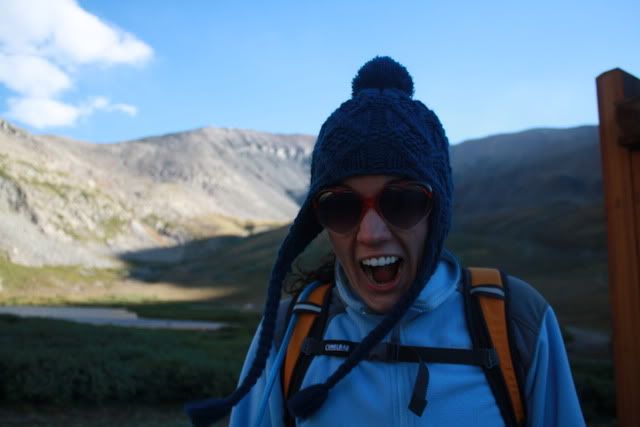 we posed for the obligatory trail head group photo and then we were...OFF!
(the boys much faster than us but whatever)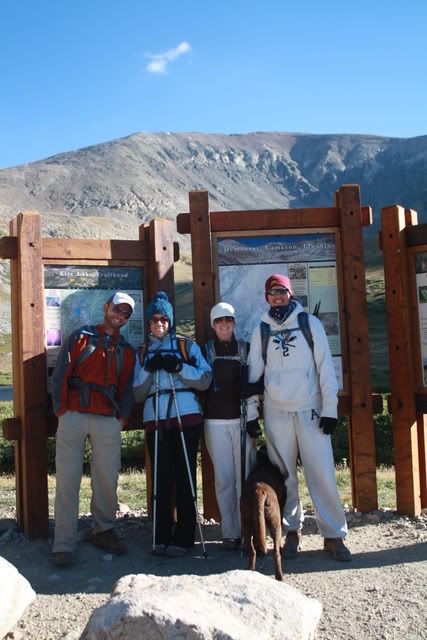 even though there were a ton of rocks...
and the wind was slapping me in the face every 5 seconds...
it's still so...beautiful.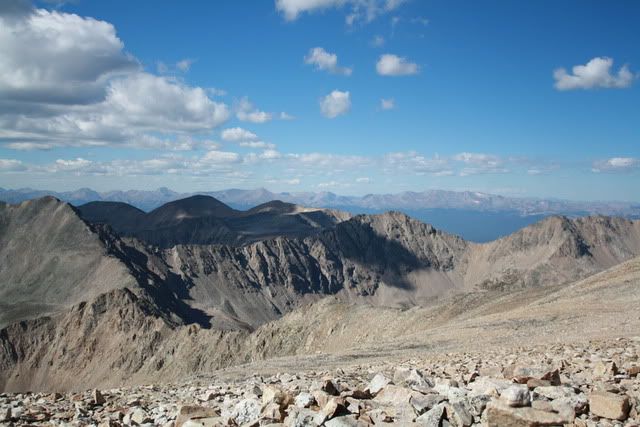 we made it to the top of the first peak (mt. democrat), took another group photo, and then we were off for the next two.
are we crazy?
YES.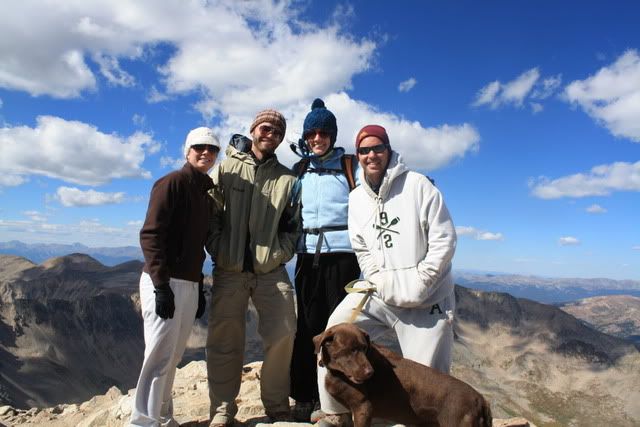 i kept reminding nick..."you know i really must like you a lot to do this."
i think he appreciated my efforts.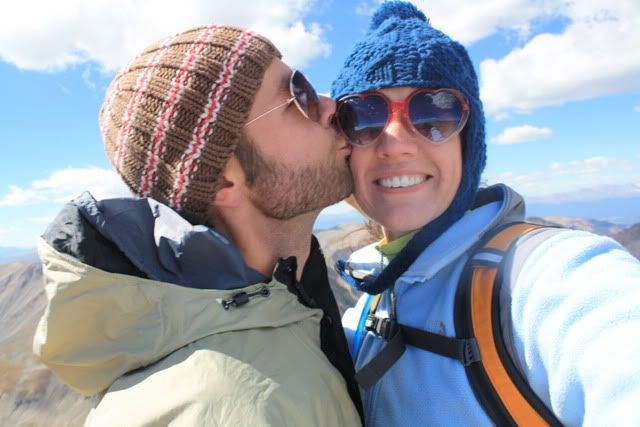 in the distance you can see the second peak.
i really thought i was done and then i saw it so...far...away.
that was a hard moment in my life.
(this photo was taken on peak #3- mt. cameron- which isn't technically a 14er, but it's above 14, 000 ft. and i'm counting it:)
the official seal on mt. lincoln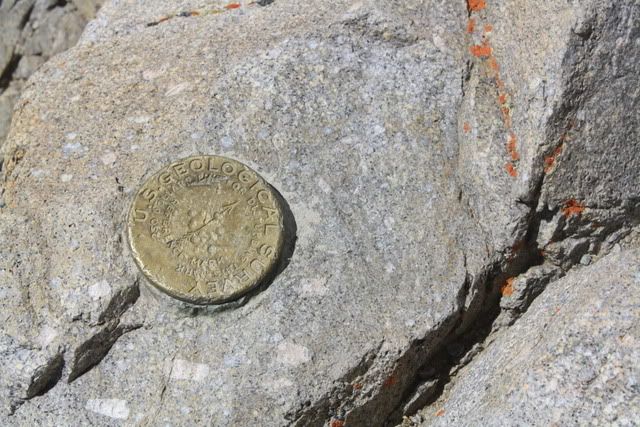 at this point, i'm pretty over the whole hiking thing and ready to be back at the car
but alas...i pressed on.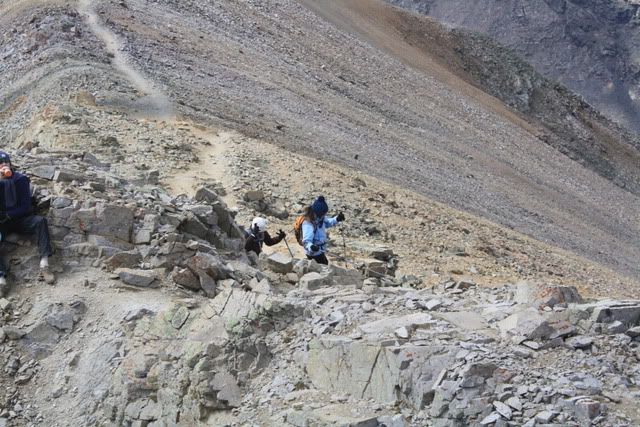 group shot on peak #2 (mt. lincoln)
WE MADE IT!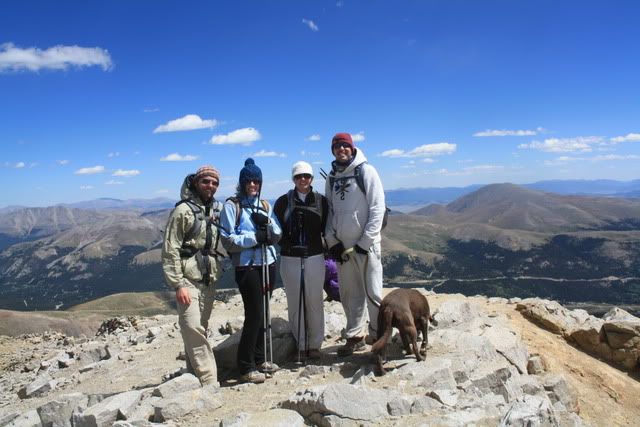 these flowers inspired me to keep going.
it's not everyday you see flowers growing out of rocks.
they were my hope and little cheerleaders, and they didn't even know it:)
as i was running back to the car (because whoever makes it back to the car first wins...and i'm all about winning)...
we saw what everyone wants to see when they come back from a 7 hour hike...
a...flat...tire.
awesome.
people (and children) came out of the woodwork to offer their 2 cents.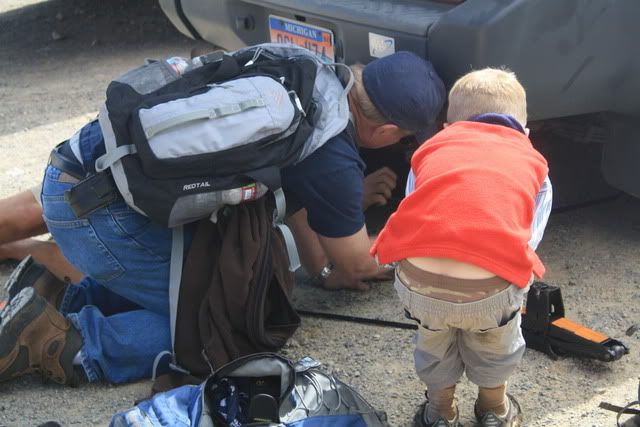 this picture just says so much.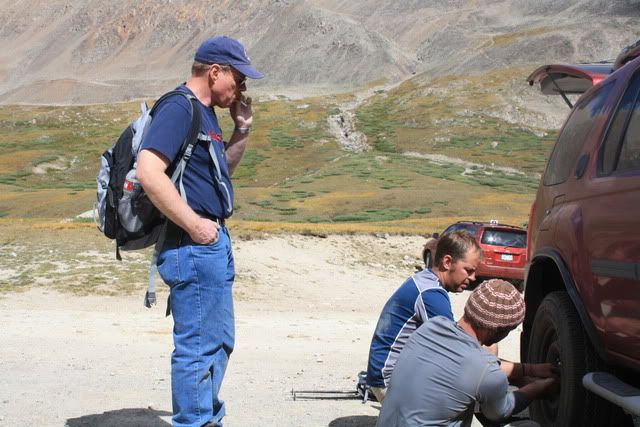 fortunately, we put a new tire on and were off.
practically unharmed by the experience.
and we made our way back to denver and celebrated our weekend with some japanese hibachi.
3 cheers for a great labor day weekend!
colorado is treating me well.
xoxo