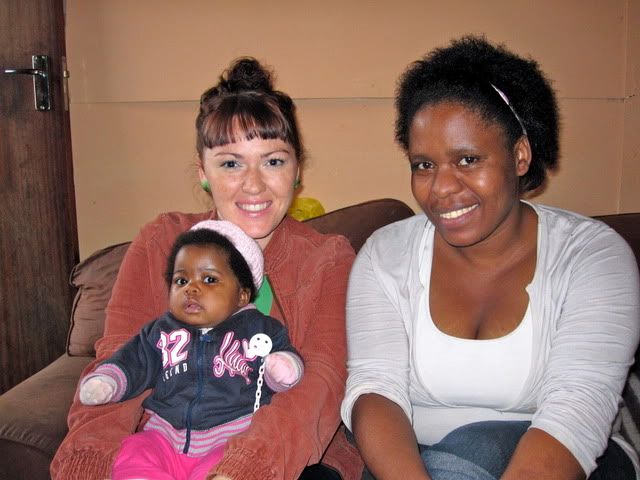 meet baby bethany, the mini version of a south african oprah (seriously), and her mom vuyiswa.
vuyiswa was a baby safe client, chose to keep her baby, and then named her after my friend bethany as a way to honor her.
vuyiswa now helps lead a Bible study in masi with other baby safe clients (new mothers and pregnant women) in the township and is in the process of finding a job to help support her family after she finishes a life skills training course.
another example of life changed.
reading about these women is one thing.
meeting them, sitting in their shacks, and holding their babies is quite another.