this was quite the weekend...
i'm still trying to catch my breath.

here's the recap.

friday- since we didn't have school (three cheers for optional teacher work days:) calley and i decided to head up to boulder (a.k.a a rich bohemian environmentalists dream world) for lunch and a little running shoe shopping.

calley thought it was appropriate to video me at the running store.


after a series of trying on, walking around, running on the treadmill
i found a pair that are not just practical but also pretty darn cute (i mean, if you think about it...that's the most important factor in buying running shoes)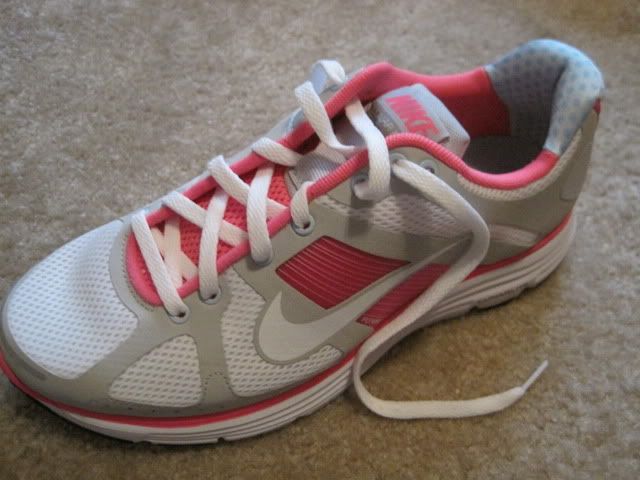 we got lunch at a trendy little sandwich shop...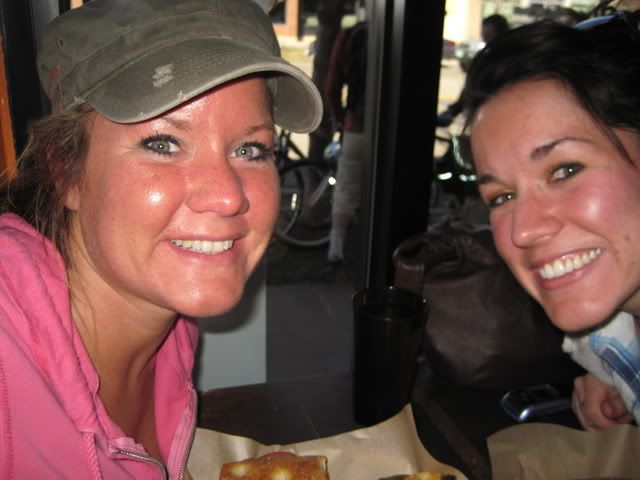 we're big fans of the big eyes/huge mouth/stuffing your face shot.
very, very classy.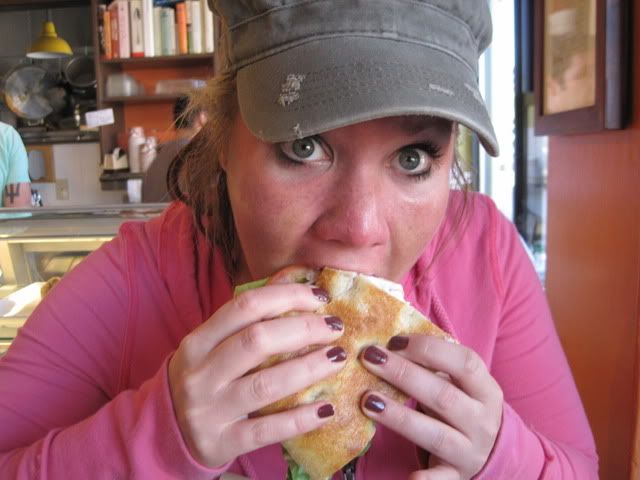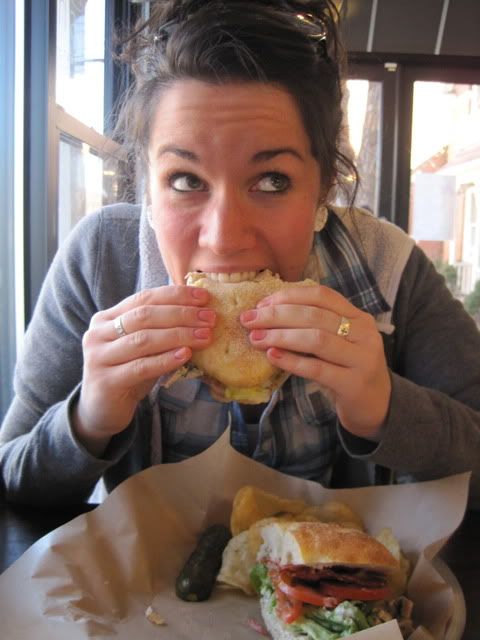 friday night activities included: pottery painting, great dinner, and a SHAMROCK SHAKE!
glorious i tell you.
the luck of the irish was totally in my favor.
saturday- the biggest news of the day has to be the new addition to apt. 177.
meet miss lola reba coon devries (she's so fancy that she requires multiple names)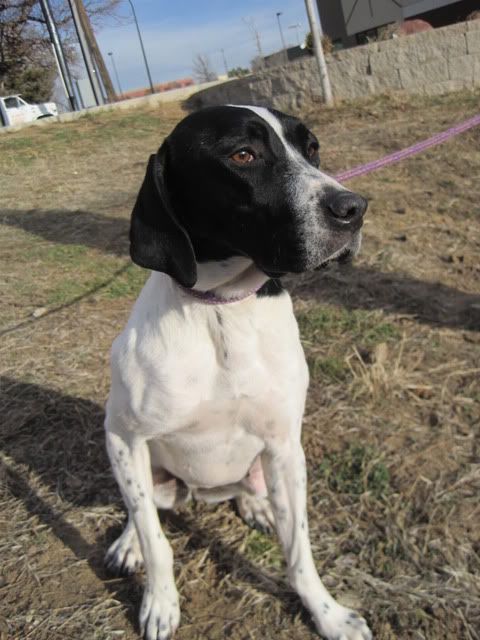 yes. we bought a dog.
here's the long and the short of it...
my sister and i have talked about getting a dog for the past couple of months but the conversation normally ended something like this...
"we're too selfish for a dog." or some variation thereof.
saturday morning my sister and her boyfriend decided to stop by the local animal shelter just to look around (i mean really...you have to be void of a heart to leave an animal shelter without a pet of some kind).
so i get a phone call..."we found a dog...they are letting us keep her overnight (like a trial run of sorts) and you have to come meet her."
after i met her and we talked it over, we decided we just couldn't take her back to the shelter.
we had to keep her.
now, she has a lot of issues and was abused by her previous owner.
hence, it's day 2 and her usual activities include: hiding in corners, not eating, laying on the couch (only after we carry her and put her there), puking in calley's car, and laying by my side (after i carried her and manually laid her down).
needless to say...lola needs us.
and a nice dose of doggy xanax or maybe a doggie counselor.
i still need to do some research on those last two options.
i think she could win the award for the saddest dog in the universe.
but not for long:)
the devries sisters have a way of making people happy... and i'm sure that applies to canines too.
good news is she seems to really like my chill music compilations, so that's a plus.
she's a coffee shop dog for sure!
now it's sunday and raining and i need to go run 5 miles.
yikes.
here's to hoping i don't fall off the treadmill (it's been known to happen, people) and recover from all the excitement of the weekend until it's back to the daily grind.
i'll leave you with my favorite quote from
The Outsiders
(i've been reading it with my 7th graders):
"Maybe Cherry stood still and watched the sun set while she was supposed to be taking the garbage out. Stood there and watched and forgot everything else until her big brother screamed at her to hurry up. I shook my head. It seemed funny to me that the sunset she saw from her patio and the one I saw from the back steps was the same one. Maybe the two different worlds we lived in weren't so different. We saw the same sunset."
here's to watching the sun set.
(and buying new shoes, drinking shamrock shakes, and loving a little puppy named lola)
xoxo